You know the saying "cuts like a knife". That was what the wind felt like today but was a another gorgeous day so what better way to spend it than in a saddle?
AND.....I have more pics of horse butts and trees!
We stopped to let the ponies blow...
And Eagle Eye Wanda noticed a widow maker hanging over our heads! Did I mention it was windy?? We didn't stay there long.
This view to the east is so pretty, that I just had to post it again. This is the area that the F5 tornado flattened 5 years ago. Unfortunately, I didn't get a chance to ride it "pre-nader" but the gals say it was a beautiful area with huge hardwood stands and a trail that wove in and out and down and around rather than the big wide gravel trail that we're on now.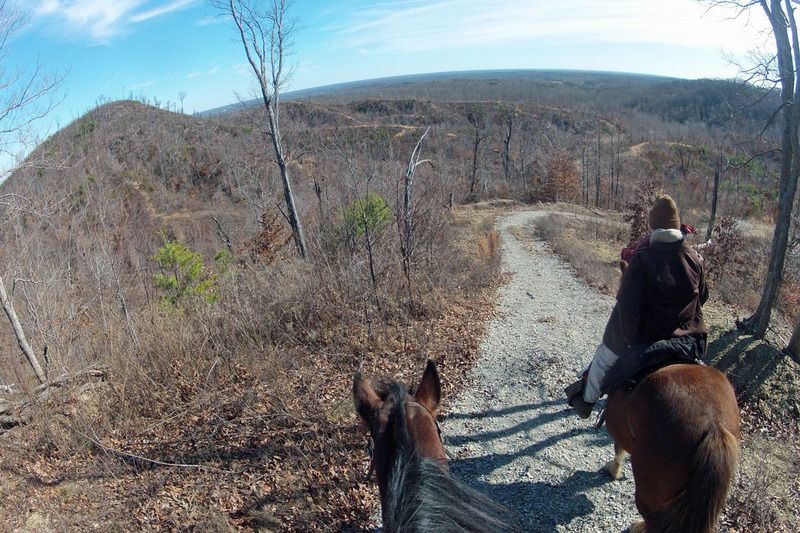 From Wanda's view!
My shadow stuck close.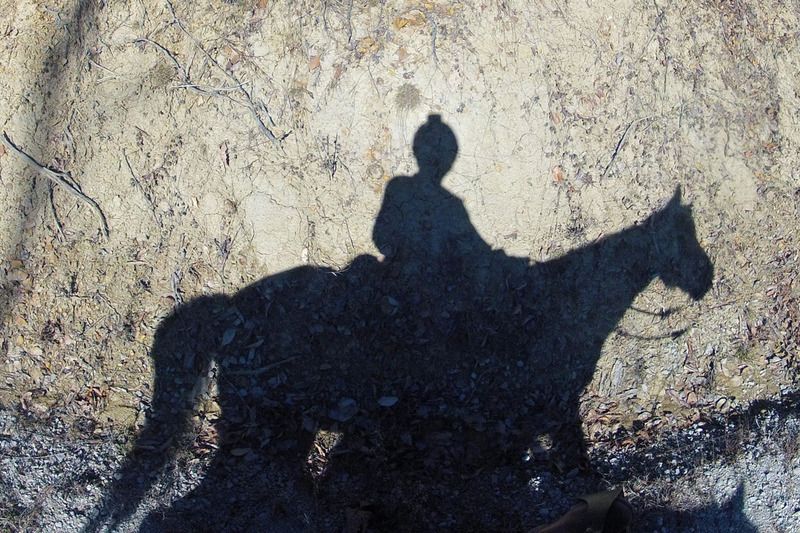 Climbing to the top!
And we made it..
The best view is from the saddle!