I know... more pics of horses in woods but it was just so beautiful today that I can't help myself! It started out cold with the little snow from the other night still on the ground.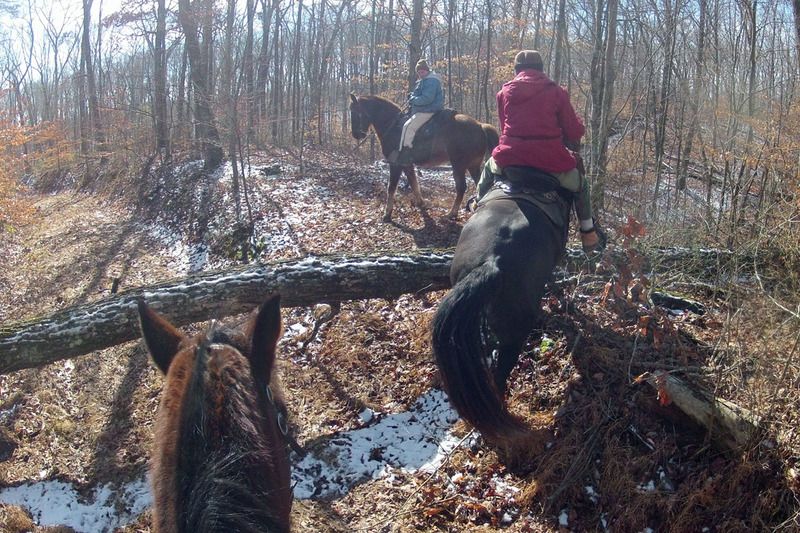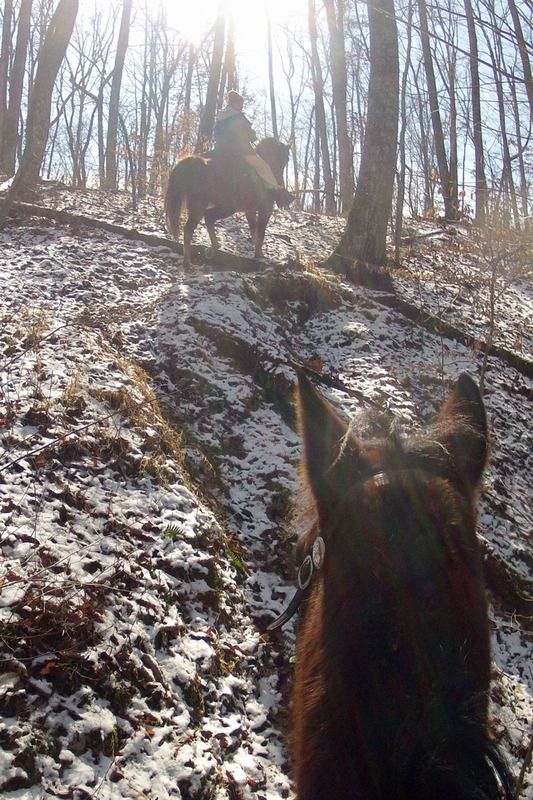 Between the warming temps and the sun, the snow cover disappeared and the day got even better!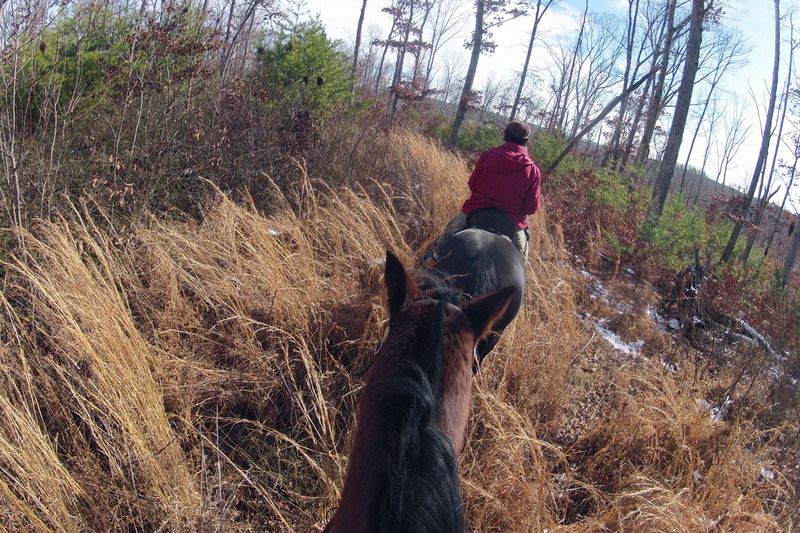 We even found some mud!
Quenching a thirst!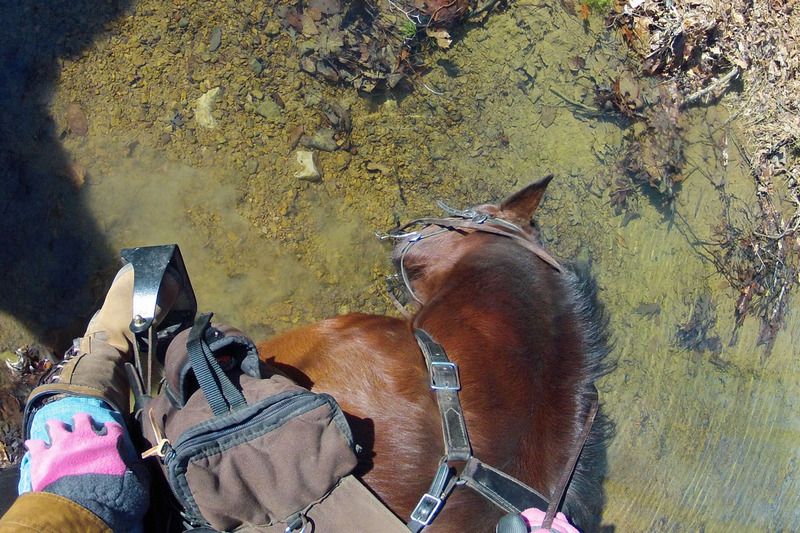 BLUE SKY!!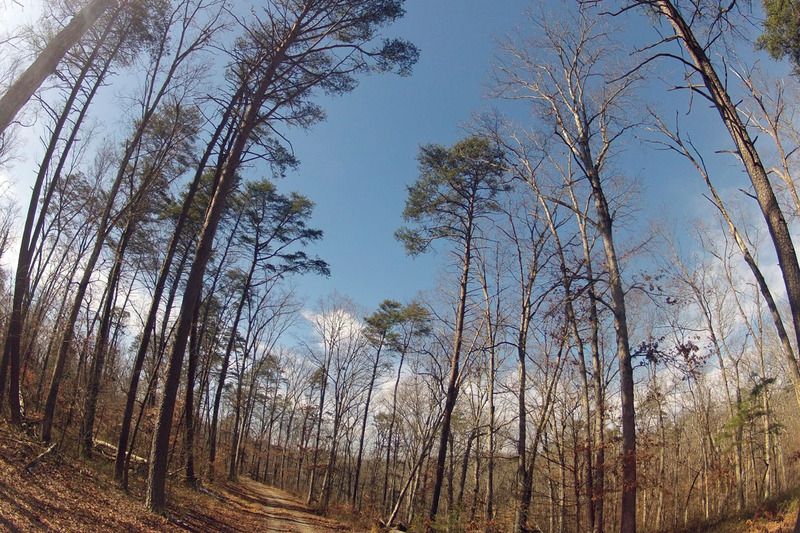 This trail is a lot easier going down than up. [
] We're headed to the top of the ridge. You can see the trail towards the top.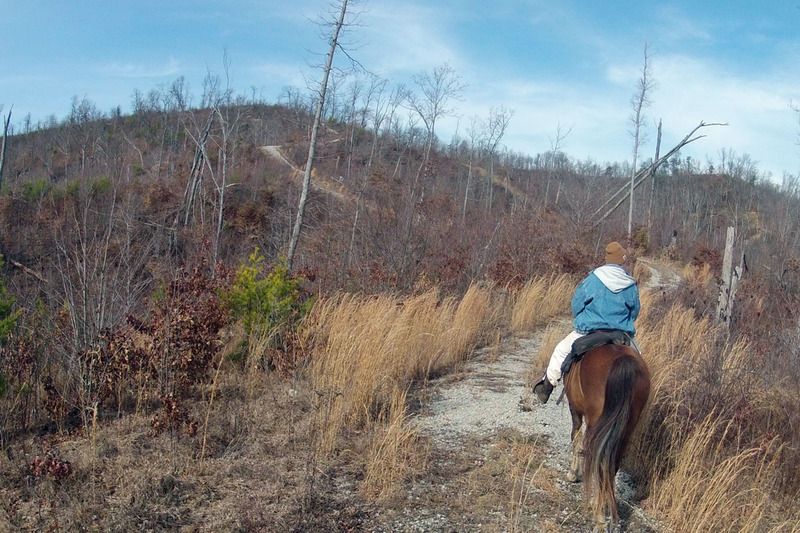 A pic of ME! We're on the same trail but closer to the top.
Another small creek on the way back to the barn.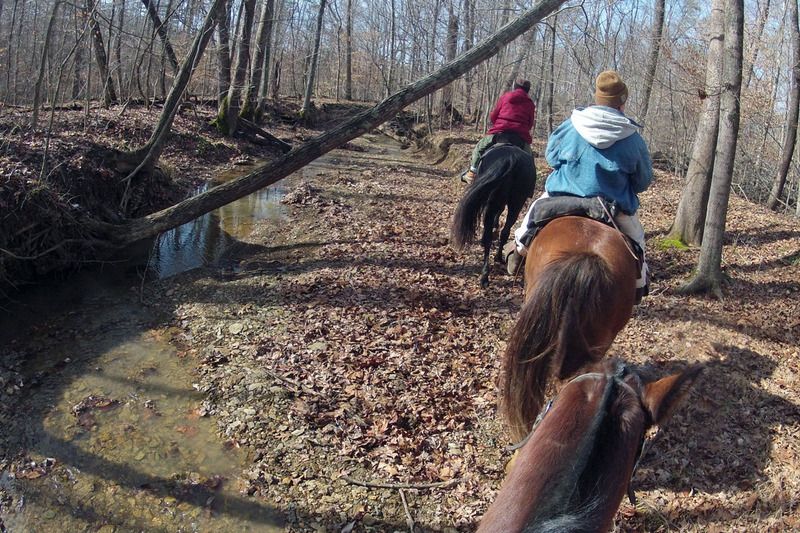 It was a great ride!