As many of you know, I wear a GoPro camera when we ride hence the huge number of horse butt and tree pics. This last ride, I unknowingly had the camera tilted down farther than usual and wound up with this shot: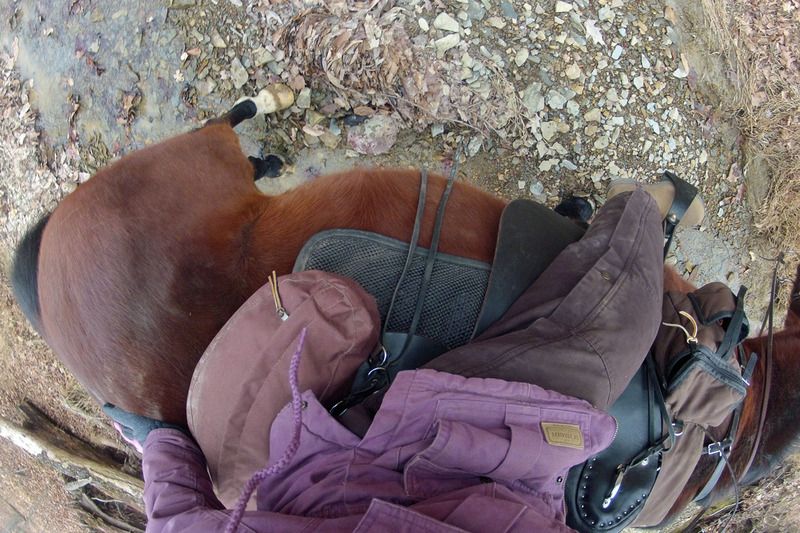 I couldn't figure it out at first glance!
It was COLD that day with a wicked wind on the ridges that we hadn't counted on but we got in about 2 hours of exploring new logging roads. The bibs and heavy barn jacket came in handy!