The best day of the week, they said. No rain, they said, Sun, they said. Highs in the low 50s, they said. THEY WERE WRONG! But we had another great ride!
The temp wasn't that much colder than Monday and we wore pretty much the same layers but the cold just seeped in and we were both feeling it. We'd had another night of rain too so it was a bit wet, although, the trails weren't in bad shape (probably because most people have more sense than we do and don't ride!).
You'd think for the amount of bridle tags, DNR could do a better job of keeping the trails cleared. This tree has been down since mid summer. There is huge tree down just before this one that is too big to step over except in one place that has broken branches ready to stab a leg and for added excitement; a large widow maker hanging exactly where it would crush someone going over that one place! It's been down for over a year.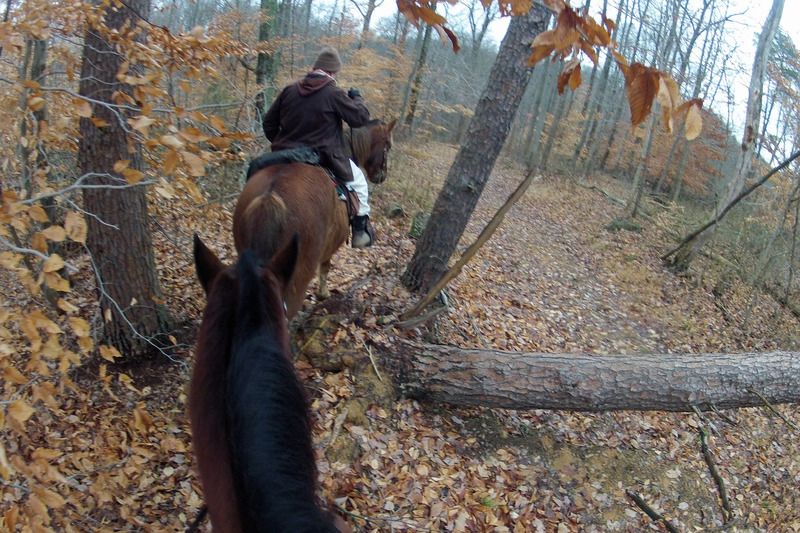 Riding this time of year gives views that aren't available when the leaves are on. On clear days we can see the power plant stacks at Madison which is almost 30 miles away.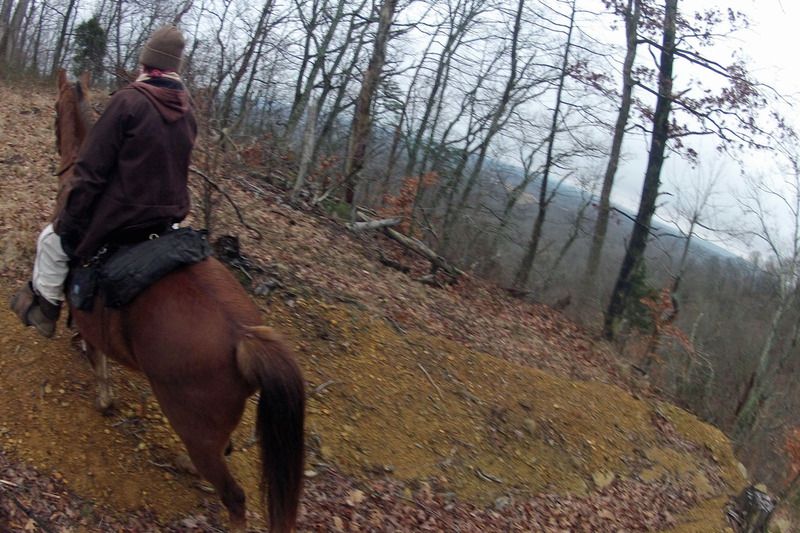 The last several years have been hard on trees. Between the ice storms, tornados, high winds, droughts, floods, and probably the most damaging...bugs, there are hundreds of trees down. These have fallen and were not part of logging.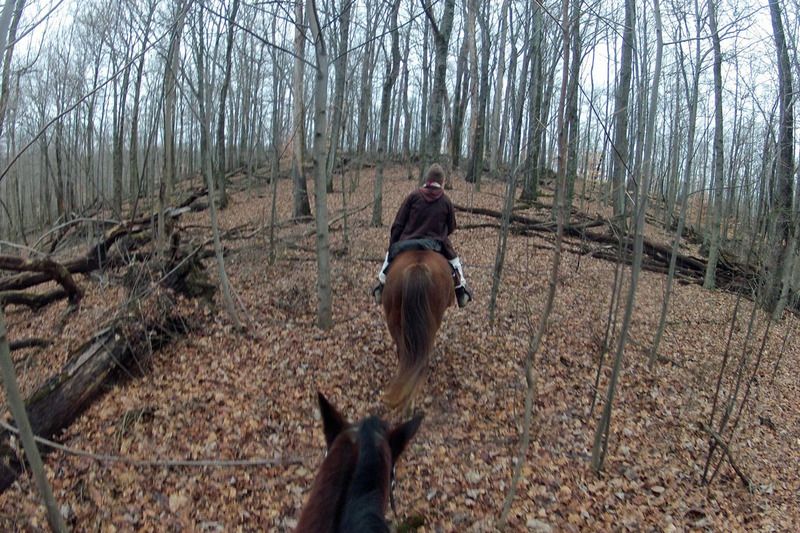 The boys were thirsty! The creek came in handy.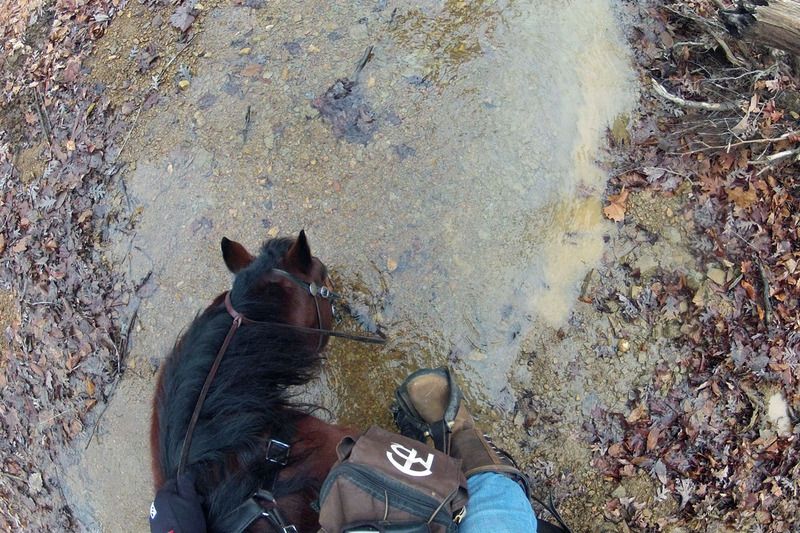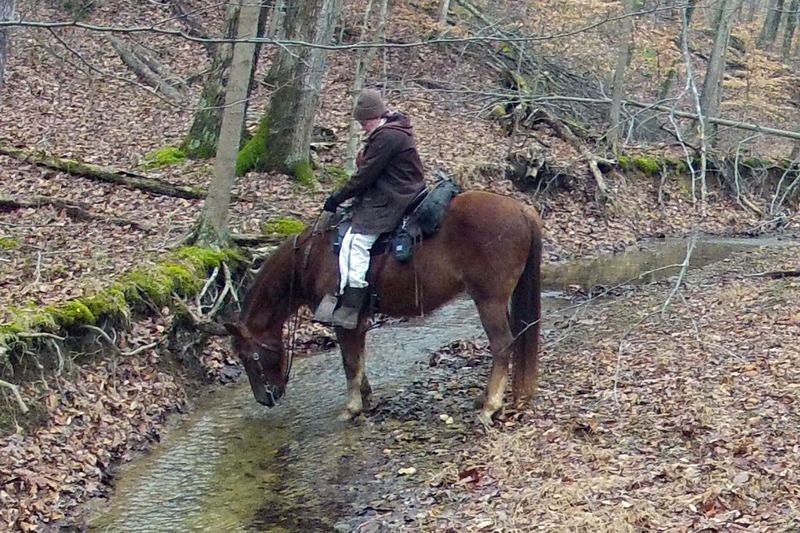 Airing it out a bit!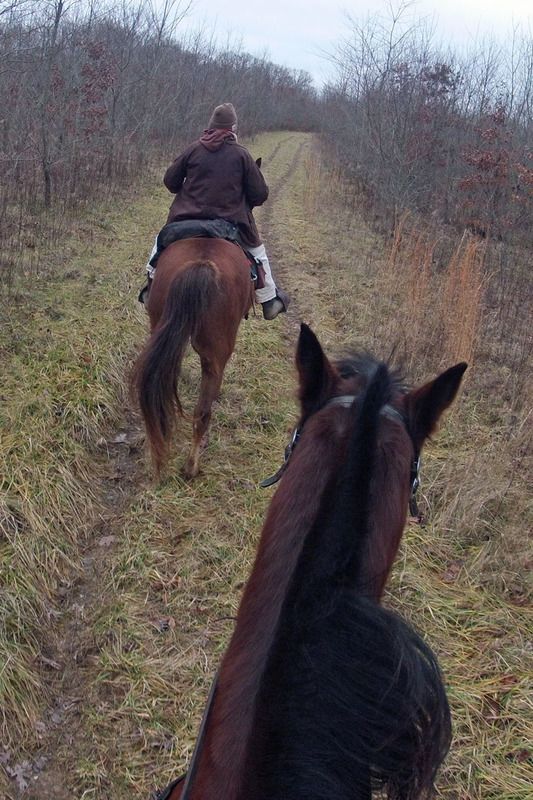 Our route takes us past "Pekin Saddle Club" and this is their arena. It's not as popular as it once was but members have campsites that they fix up the way they want to. Some have corrals, some have sort of stalls, some have hitching posts, some have high lines and steps and picnic tables. There are a LOT of sites but not a lot of people using them now.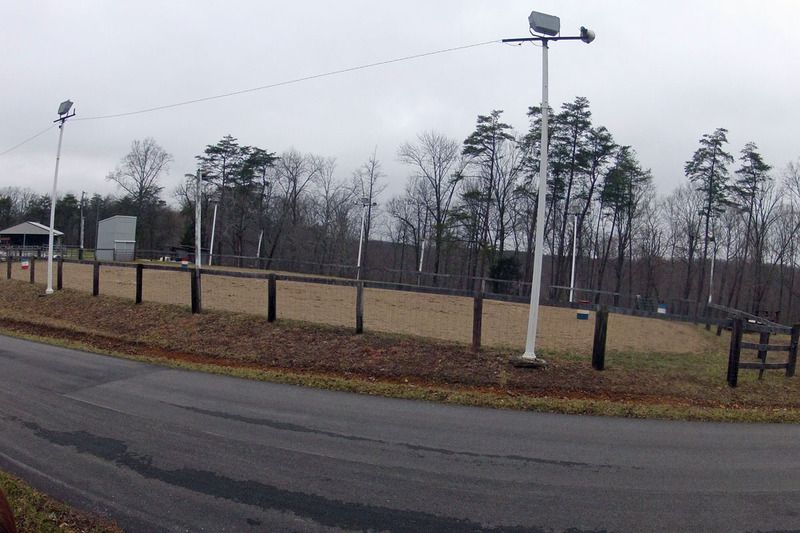 This is STEEP!! The ground was soft and we pretty much slid down on butts!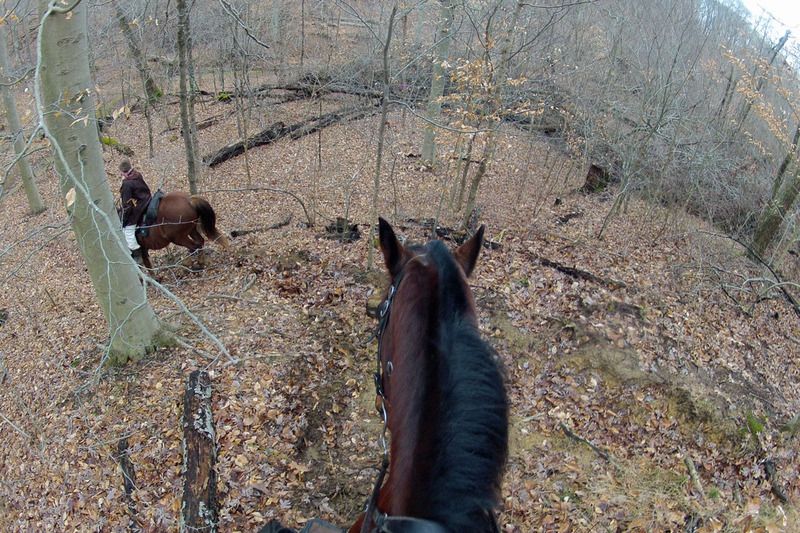 Of course, at the bottom is a creek: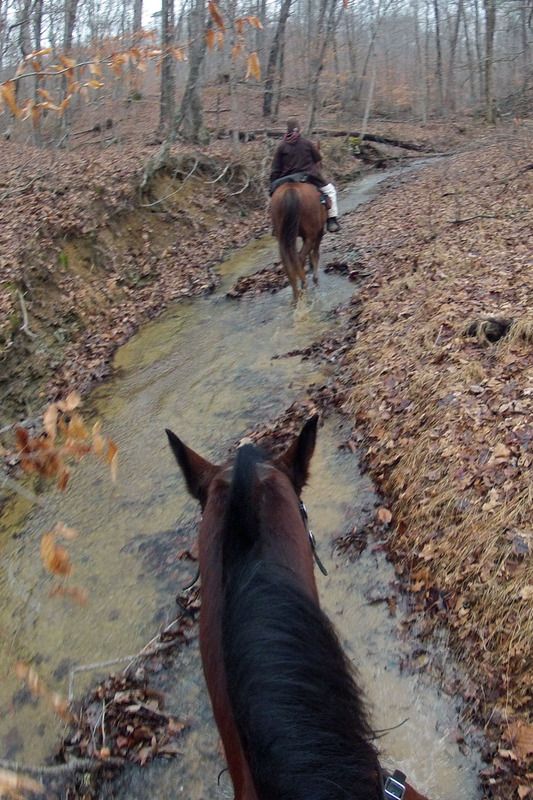 And then we climb again!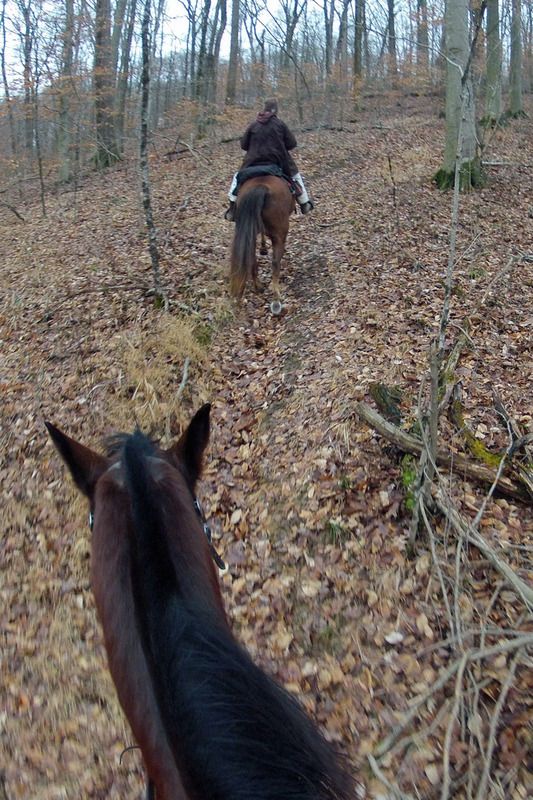 Fun ride even though it was a cold gloomy day. Saddle time improves any day!