As horse owners, our worst nightmare is probably a barn fire and a friend just lost his barn and 5 horses to fire last night. Some may remember David Davis whom I took lessons from, rode in his drill team and where Beth Ann and I met. His 150 y/o barn burned early this morning and they were only able to get 3 head out. He lost his trick stallion, Crusader, a police horse that had just arrived for training yesterday, 2 client mares (one had been sold and was to picked up today) and a pony. Fortunately, there weren't more horses in the barn as usual.
He lost all of his winter square bales, grain, tack, office with records, awards, pictures, etc. His arena was saved and he has a another barn that is not ideal but can be used for a few horses. He said they had debated bringing in more horses because of the single digit temps but decided they were okay outside..thank heavens.
Word spread quickly and it wasn't long after I got there that people showed up with hay, halters, leads, other tack and supplies. I helped unload a trailer and truck of hay, and people dropped off grain, made promises for more hay and grain and there is a "gift card" fund set up at a couple of places so he can get what he needs. All of that happened within a couple of hours! He kept saying he didn't want to be greedy and maybe he shouldn't accept all of the help coming in. I told him that's what horse people do for other horse people when there is a need.
Here are a couple of pics. The first of the flames, I did not take. The 2nd one, I did.
And Crusader as a yearling. He grew into a beautiful talented stallion.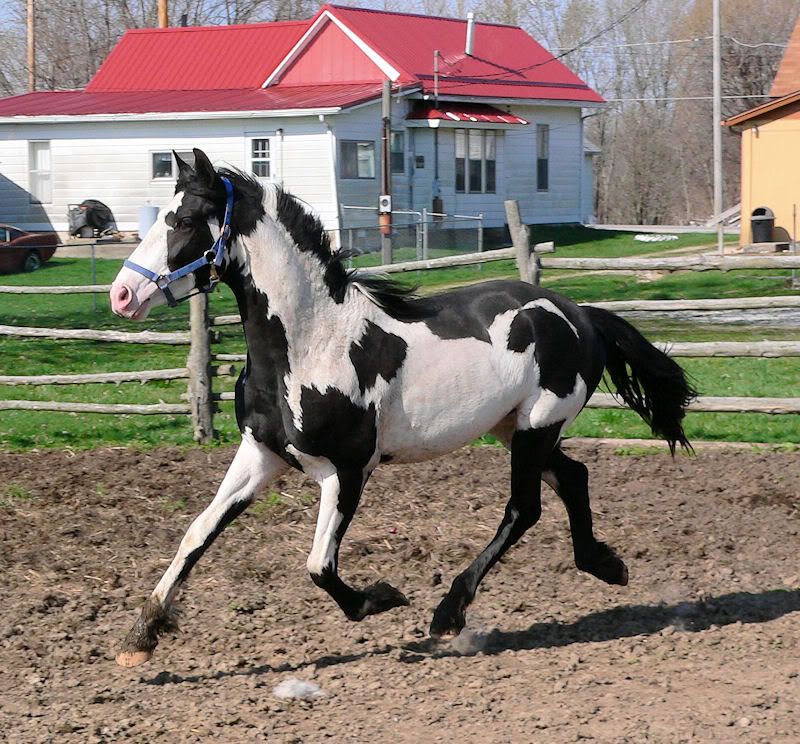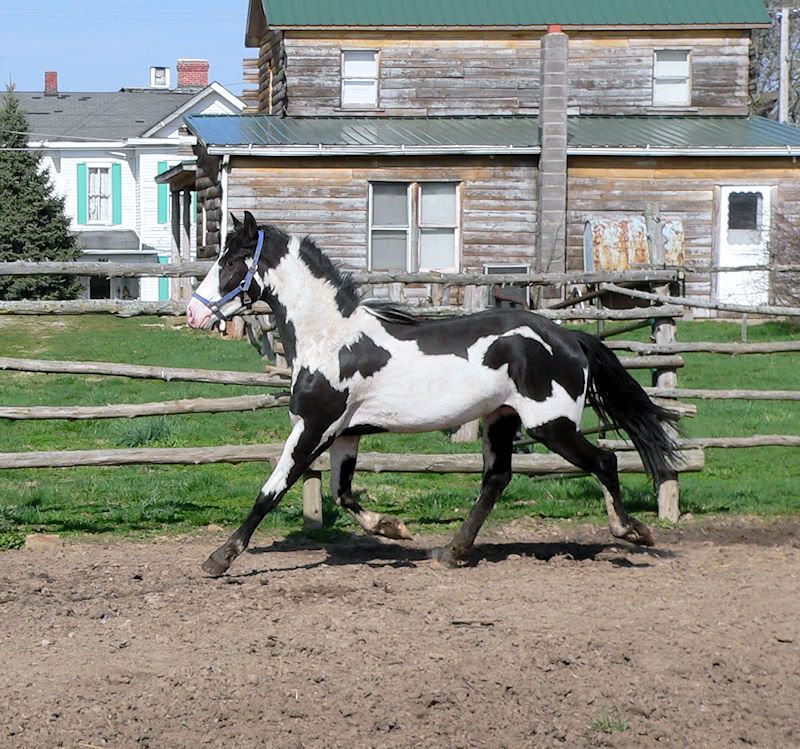 If you can spare a prayer or two, I know he'd appreciate them.