We had plans to go to WA & OR but scraped those and just took off to wander around. We wanted to do the Beartooth Hwy again (absolutely gorgeous, btw.) and camped at a Forest Service CG just below the switchbacks near Red Lodge, MT.
We're at the summit! That's Cody on the left and Gypsy on the right and me in the middle. The lakes in the background are fed by snow melt. We were here 2 years ago and we think there is more snow this year that before.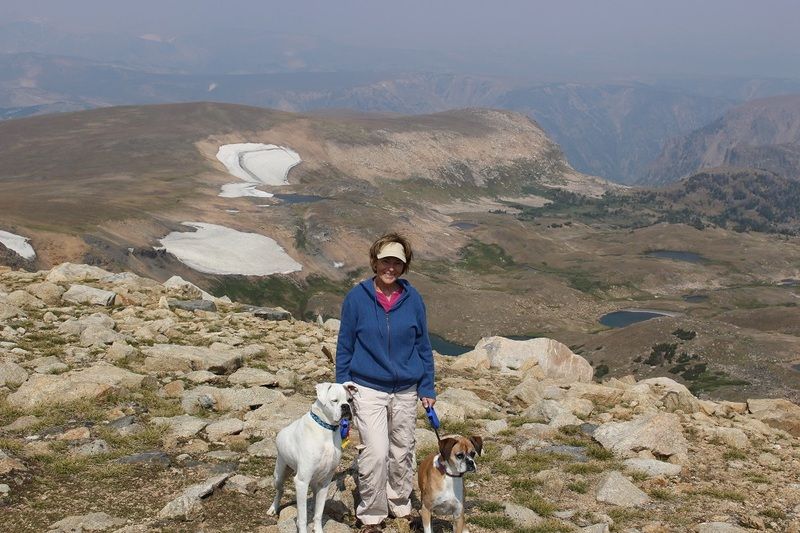 We think the Beartooth Hwy drive is better than Glacier & Yellowstone although both of those parks are stunning as well. I think I posted pics of our previous trip on DE somewhere.
This is looking toward the mountains that the hwy climbs: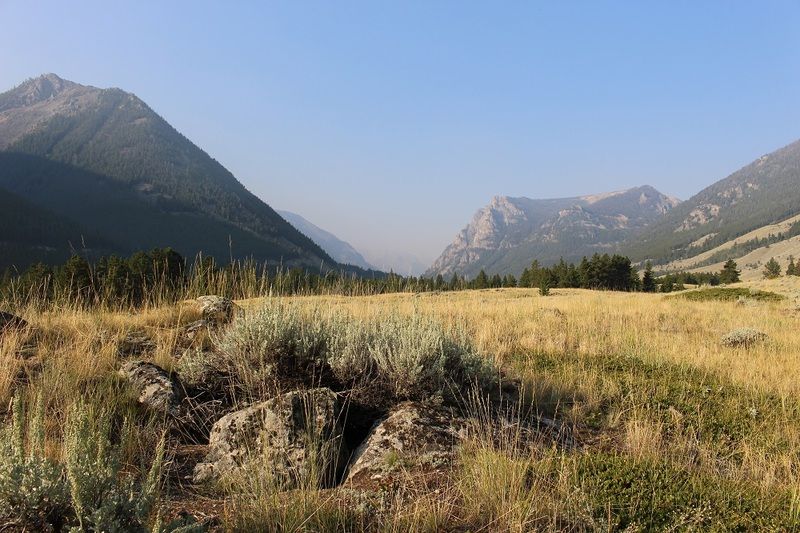 I got this pic just outside of our campsite. There is a haze from the forest fires farther west. We're in Bozeman, MT now and it's a LOT smokier.

There is a gorgeous creek that runs the length of the valley and meanders around Montana till it meets Yellowstone River. It runs through camp in it's infancy.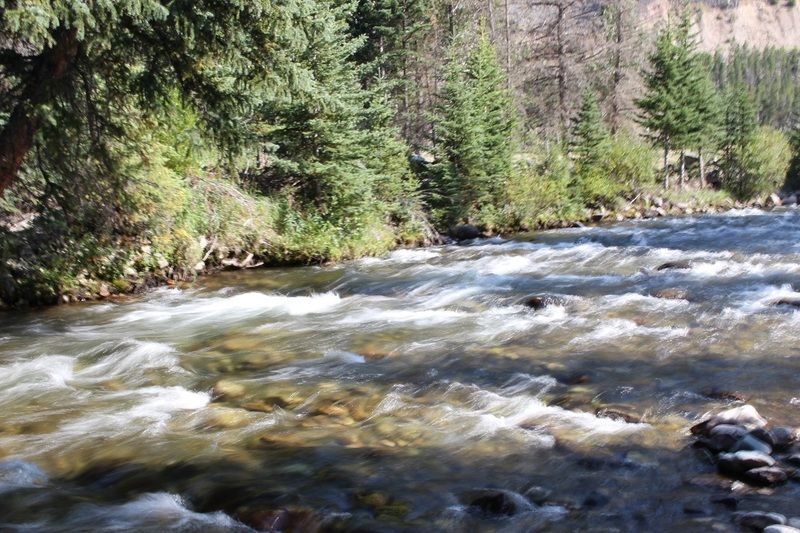 I also played with the cam settings to try to catch the movement of the water. I've always used "Auto" but sort of like the effect the difference setting gives. I might try some of the other options now!
Not sure where we're going next. Maybe down West Yellowstone way and camp along the Gallatin River. This "no plans" also means "no reservations" so we're at the mercy of walk-in spots. It's a bit disconcerting not to know where our next camp site is!