Hi I finally managed to get to try my new to me saddle bought online. Was sold to me as a wide tree. I even had my first ride of year in it. Horse it is on is a Percheron/Paint/QH cross who has a bit of a wither IMO. Not sure if the photos are any good to tell the fit or not. Don't really know how to take good photos with a cell phone. First photo is after ride. Second is also after ride.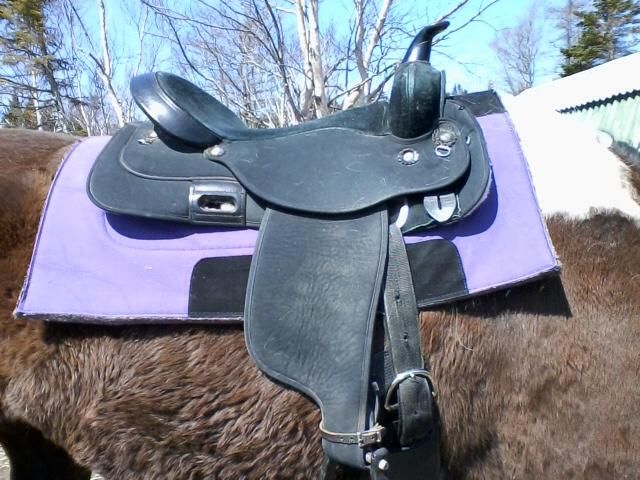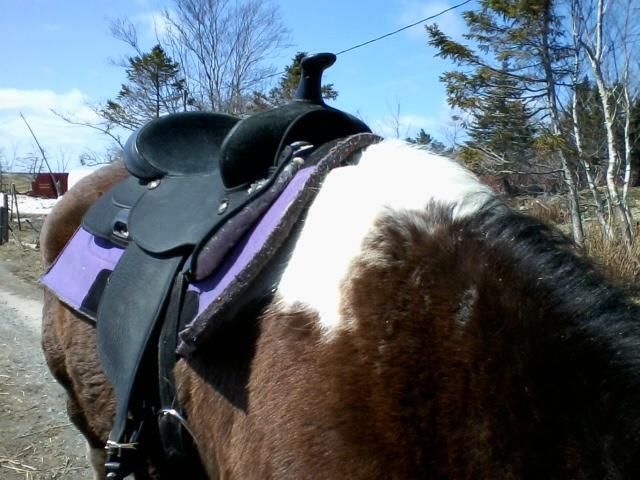 at first it seemed like there was lots of wither clearance but at end of ride I couldn't quite get a finger between the fork and the wither. and also suspect there is no clearance over the spine when mounted. Can anybody tell anything from my photos?
I rode in an OLD semi qh wintec today and the horse moved out extremely well, plus I could fit a finger between the spine and the ground seat of the saddle. One would think this might mean a better fit perhaps?
Opinions please.