Sorry for the delay in posting these, but I was having trouble understanding photobucket's new programming. I'm sure you'll all agree that the wait was worth it.
And here they are:
Blackwell horse camp in early morning haze: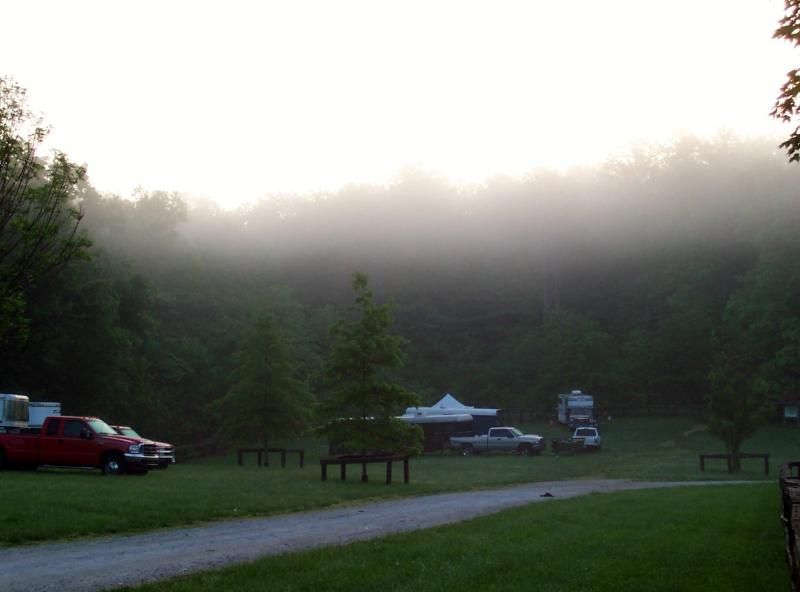 Our girls (Terra (right) & Warsong (left).). I can just imagine them asking, "Where's Breakfast?"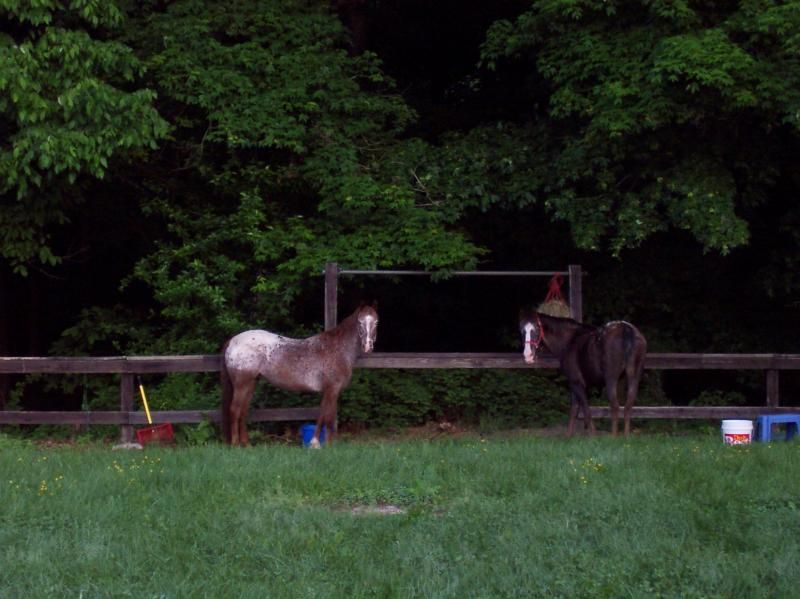 Our neighbors just a bit down the way from our girls: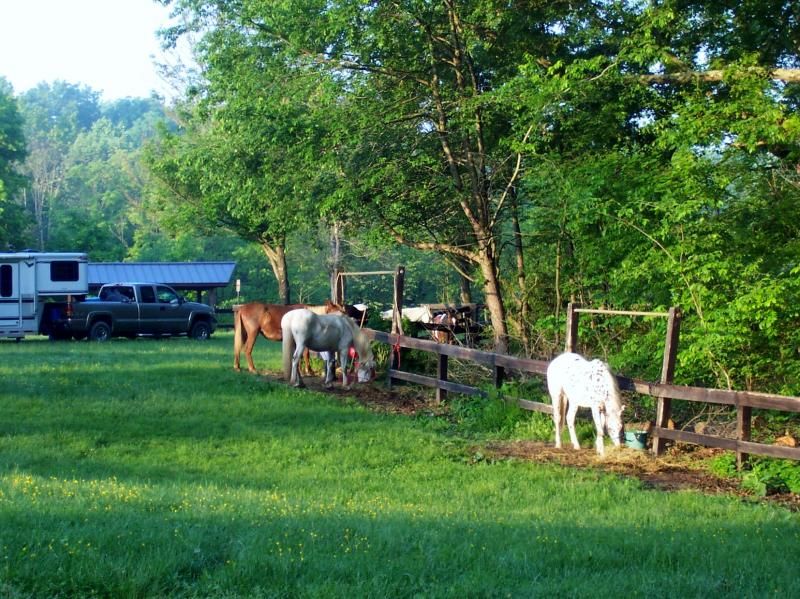 Home away from home. That's EZ's rig on the left and mine on the right:
Breakfast is served: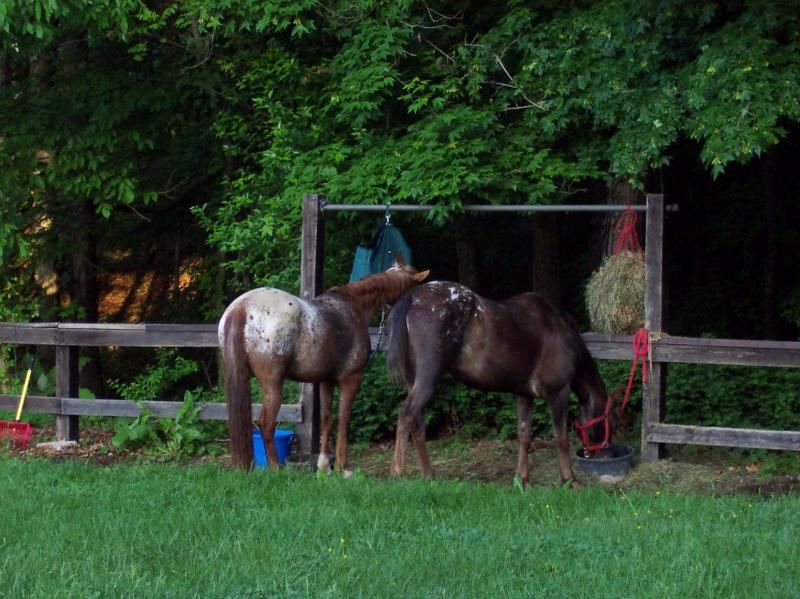 Warsong having fun in the water on the trail: