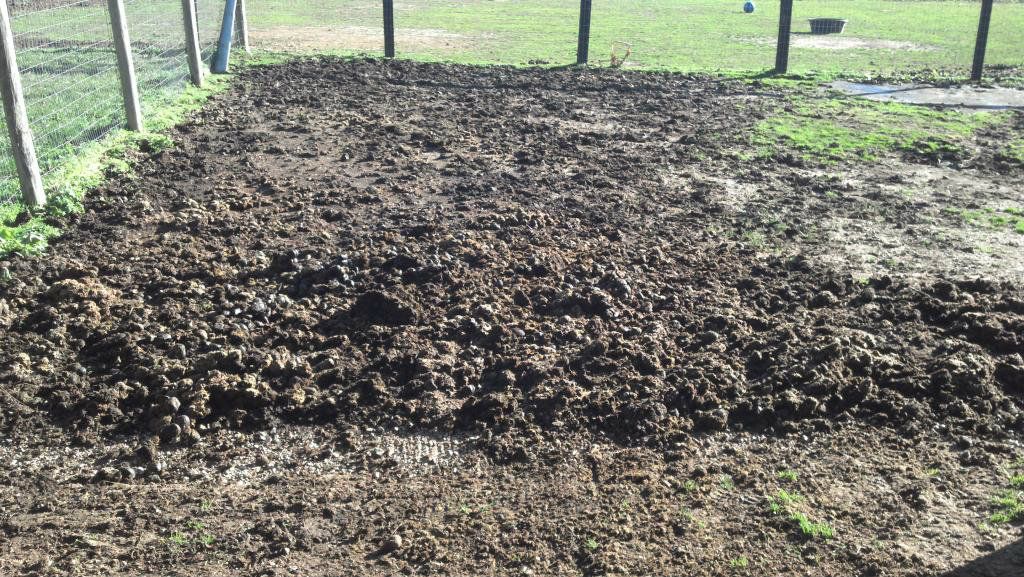 +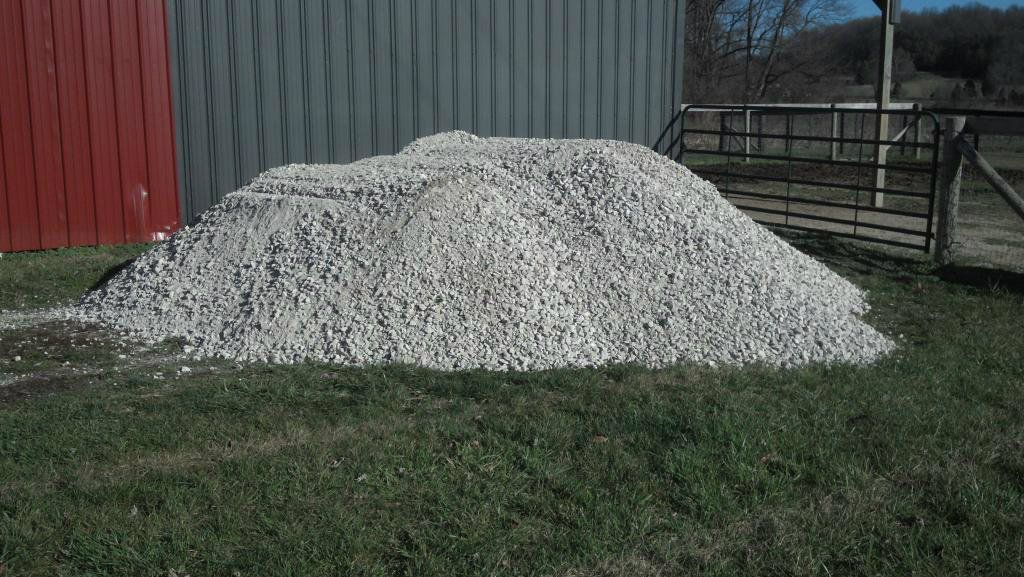 =
That's something I've wanted to do for a year. We also got gravel at the gates so no more sloggin through the mud there either. Of course, we started on the high side and ran out before we got the entire lot done. Looks like another load of gravel is in the future!
I wanted 73s but the guy that delivered said the 73s had been sitting for a while and was about 1/2 water so he brought 53s. There are some pretty big rocks and I was worried Joe would tippy toe across them but it doesn't seem to bother him.
Now I'm wondering what to do inside the barn/lean area. I had the small gravel dumped there when I first finished my remodel which was 3 years ago!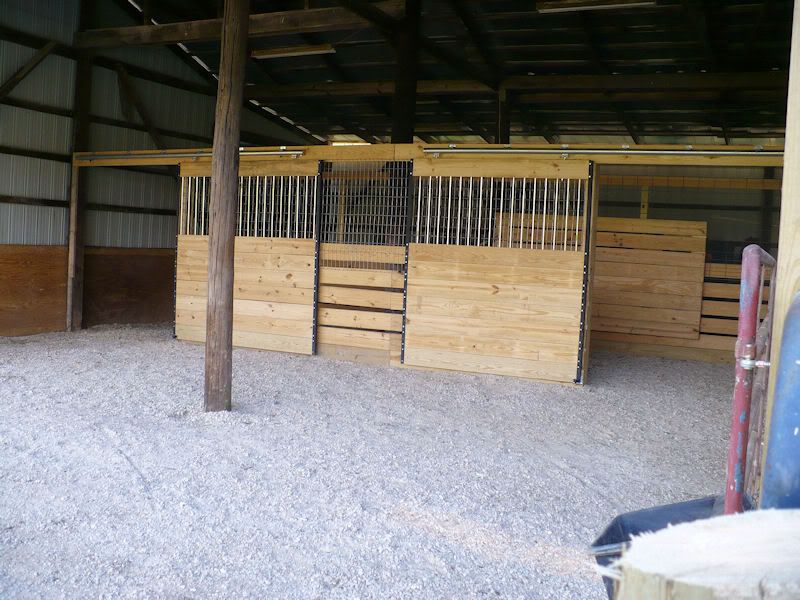 The small rock has pretty much disappeared and there is dust. A LOT OF DUST. I've kept the poop picked up so it is very dry and I used shavings last winter so a lot of that was ground up & in even though I tried to clean the shavings out so they wouldn't make dust.
I usually feed hay outside but I still worry about Joe & the donks breathing all that dust just when they're standing inside. I keep stall mats on part of it, especially under hay bags so when they do get hay inside, they can eat off the mats rather than right on the dusty floor.
Should I dump more rock on top of the dust or try to scrape out what I can? I've thought about washing it down but hesitate to do that for fear it wouldn't dry till next summer if then.
Am I over worrying? [:O]