I didn't get very many pics, but here's what I got. Since there was only EZ, Dealers Scooter & her friend Durt, and me. The ride wasn't much different from the dozens of times we've been to Midwest Trail Ride. One of the differences was EZ brought Butterbrickle along instead of Warsong this time. And here she is at the Hickory Ridge horse camp hitch rail: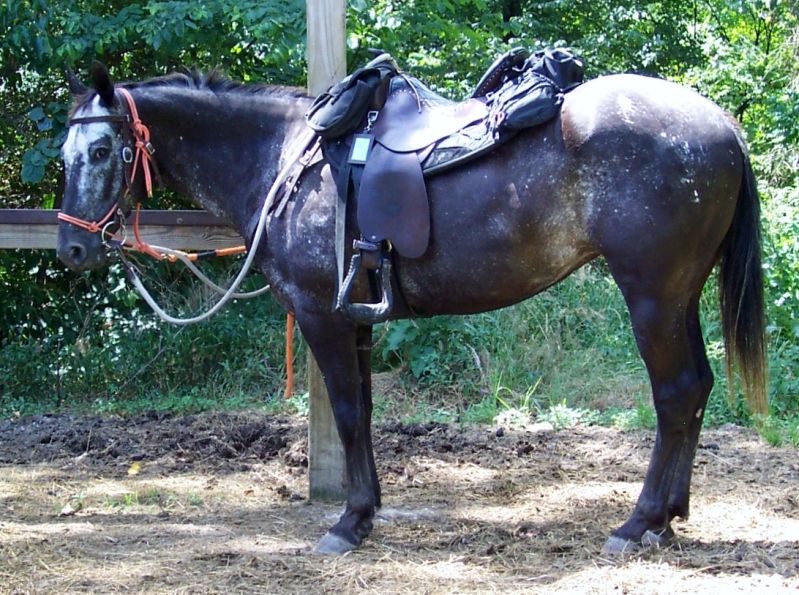 We stopped for a final break on our all day ride on Saturday at the Hickory Grove Church when these guys pulled into the parking lot. They were from MTR too: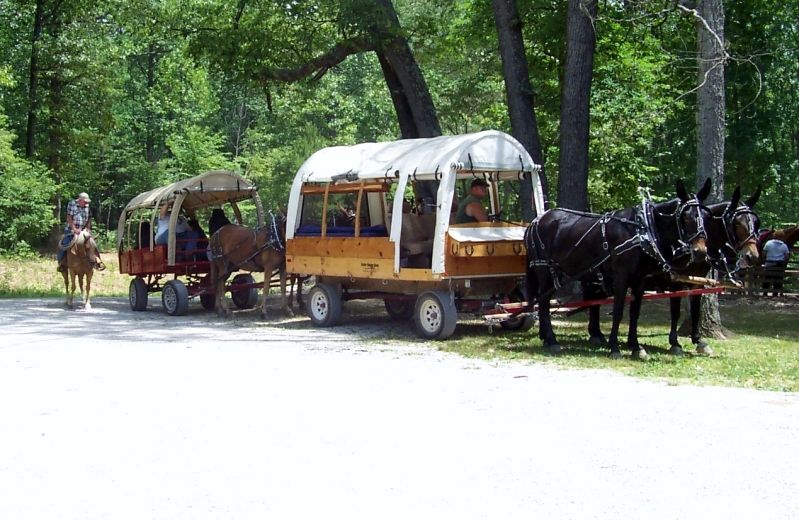 And here's a shot of Dealers Scooter after she and Durt got back from their Saturday ride: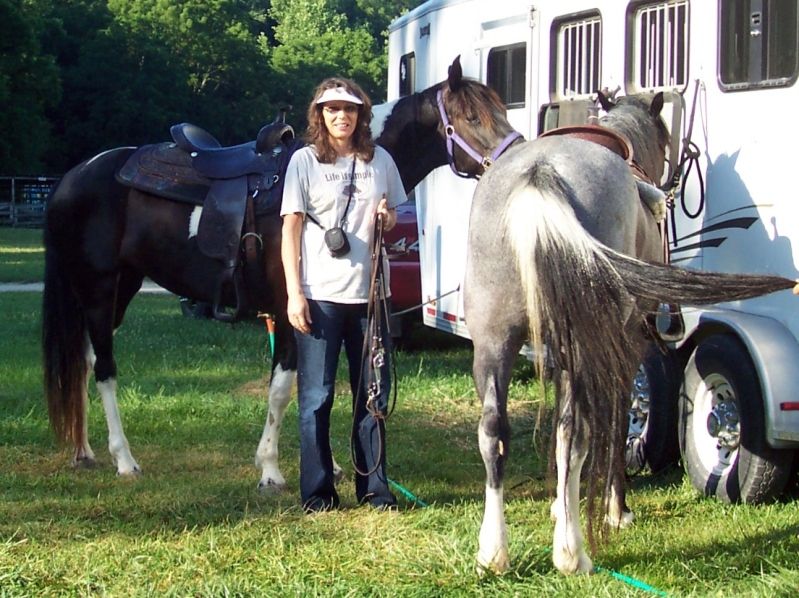 Sorry I didn't get more pics, but these few I think were worth it. We need more DE members to make things more interesting. Well... maybe next year.