quote:

---

Originally posted by PaintGal

It looks GREAT, RH! I'm really happy for you and know you'll get a lot of good use out of it. Once you get all your stuff in it and set up for camping, you need to take more pics!



---
Your wish is granted, dear lady.
Once again, this is the front end of the trailer from inside the tack room. I bought the plastic storage drawers at Wal*Mart. They sure are nice for storing all my personal items: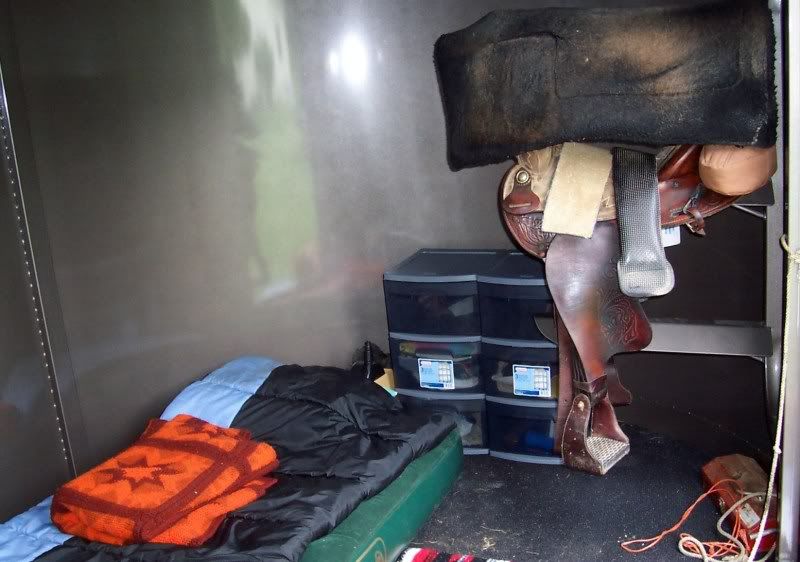 How do you like my bedroom so far [

]?: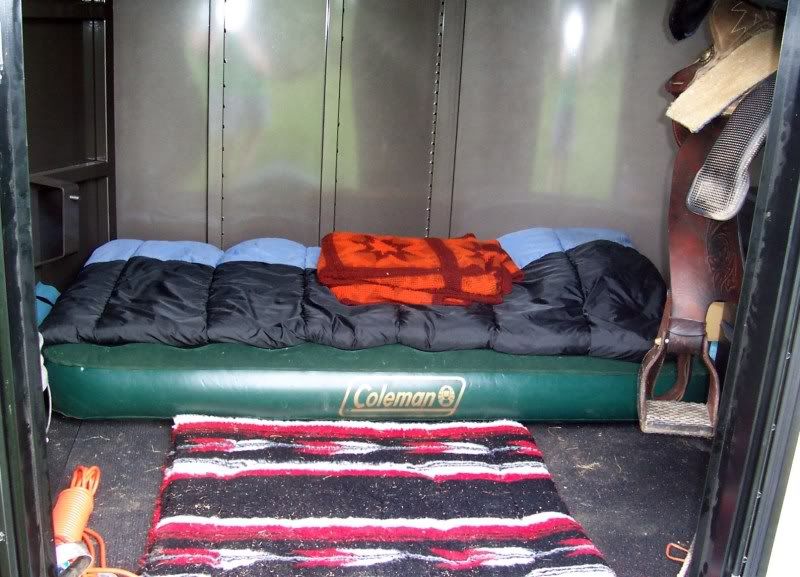 I stored all the horsey stuff and camping odds & ends near the divider wall: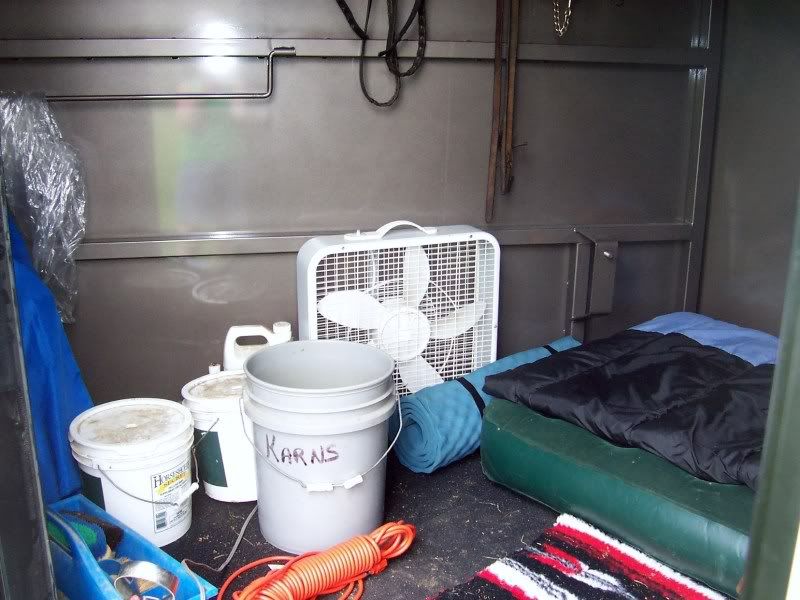 Since some of you showed interest in this, to the left side of the divider wall is how I set up my portable hook rack on the blanket bar. It's great for my helmet, horn bag, or coats, jackets, and such with the permanent hooks for bridles, breast straps, halters, lunge lines, etc.: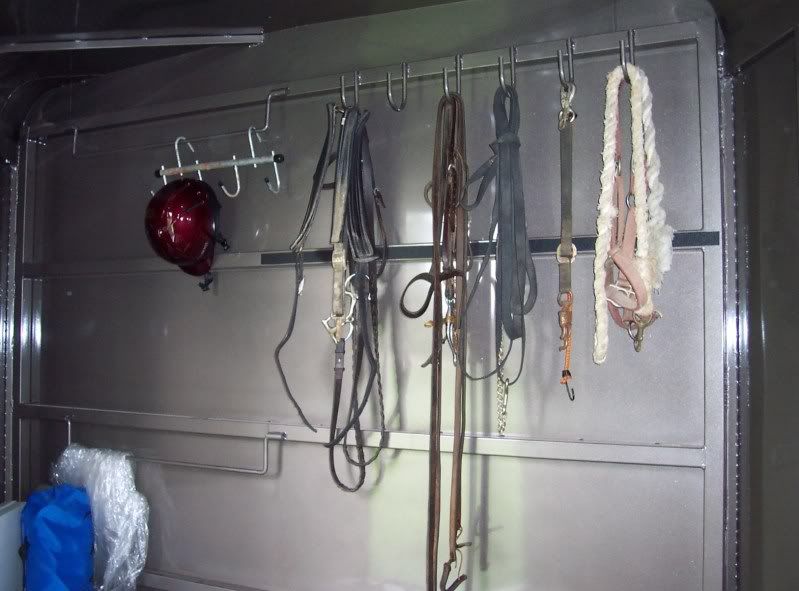 And like I said earlier; Plenty of room for a couple hay bales in the back and still haul my horse. The tarp keeps the hay dry when traveling in bad weather. It sure came in handy with that cloud burst I encountered going around Indy going home from MTR last Sunday: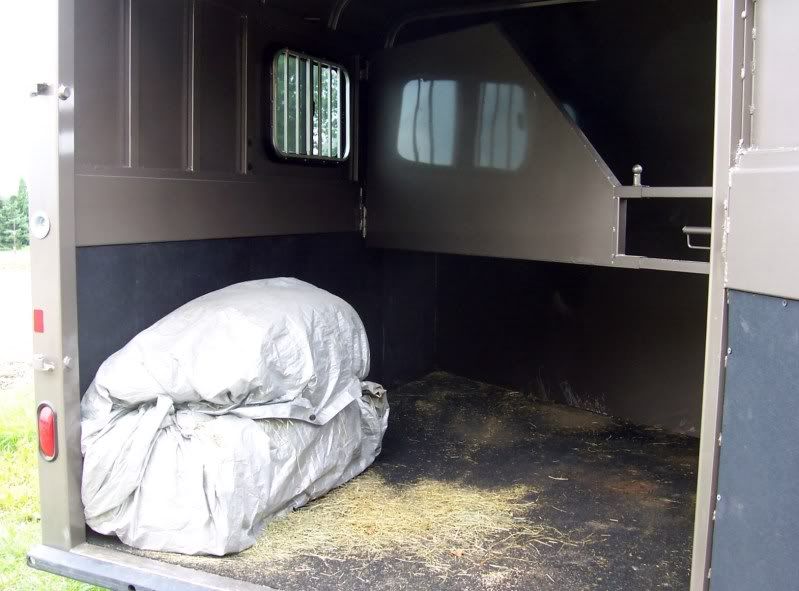 Okay, I do believe I've bored everyone enough with my trailer pics now [
]. Hope you enjoyed the tour [

].
"God forbid that I should go to any heaven in which there are no horses"
--Robert Browning

Don't walk in front of me, I may not follow. Don't walk behind me, I may not lead. Just walk beside me and be my friend.
-- Author Unknown