Some photos of saddles from Napoleonic times, from the Royal Museum of the Army and Military History in Brussels. They had an enormous hall of all varieties of uniforms from that era -- if that was my area of interest, I could have spent a week in that hall alone. As it was, I confined myself to looking at the saddles (and then went off to find the medieval armor).
Most of the saddles had accessories along with. Note the pistol buckets at the front of this one: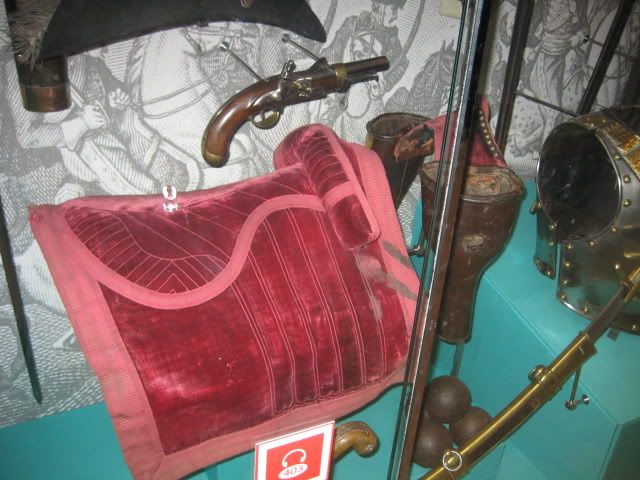 Some had so many accouterments it was hard to tell how it was all supposed to go on the horse. Pistol holsters (with covers) at the front, a bridle and some other straps hanging over the front, another holster for something on the flank, and a bedroll or something at the back...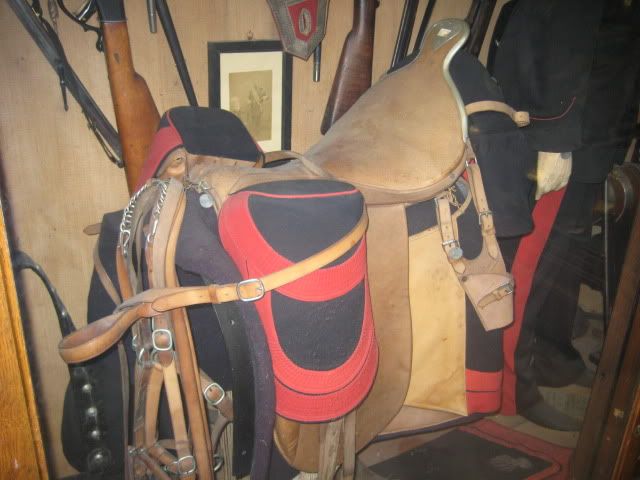 Note the background of miscellaneous objects: swords, scabbards, stirrups, hats, books, uniforms... all the cases were like this, part of why it would take so long if you tried to study everything in detail.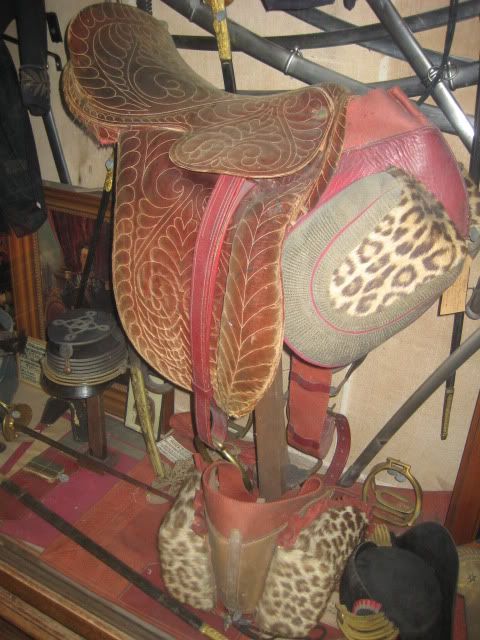 Then as now, leopard-skin accessories seemed to be popular: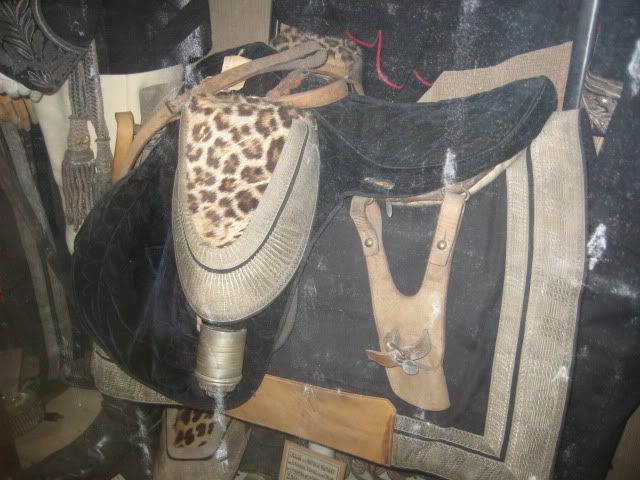 Nice looking boots and spurs: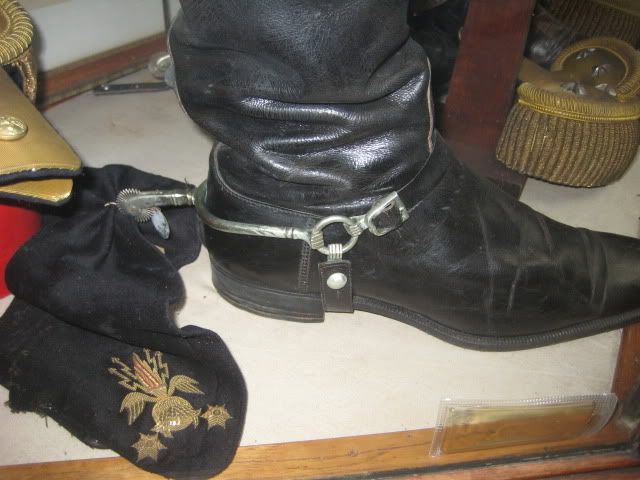 This saddle cover was in a separate display of items from imperial Russia. I'm not sure what's on the far side of it, but the men in the photo do seem to be recoiling from it in horror!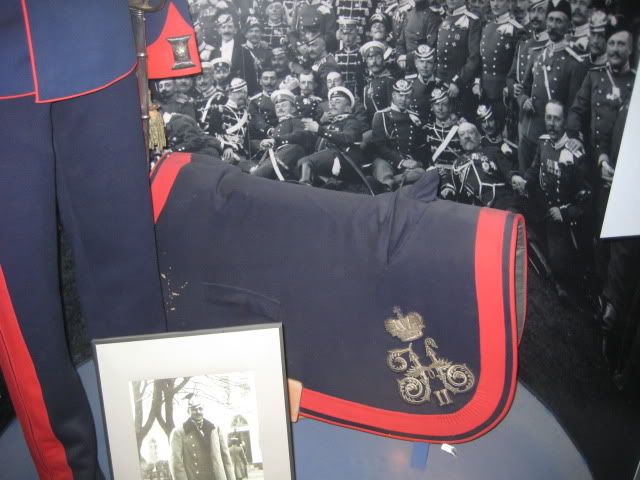 One final saddle, from the same museum as that taxidermied horse in my other post. This one is on the Duchess's favorite mare, also taxidermied in 1500 or something like that; interesting resemblance to modern Portuguese saddles.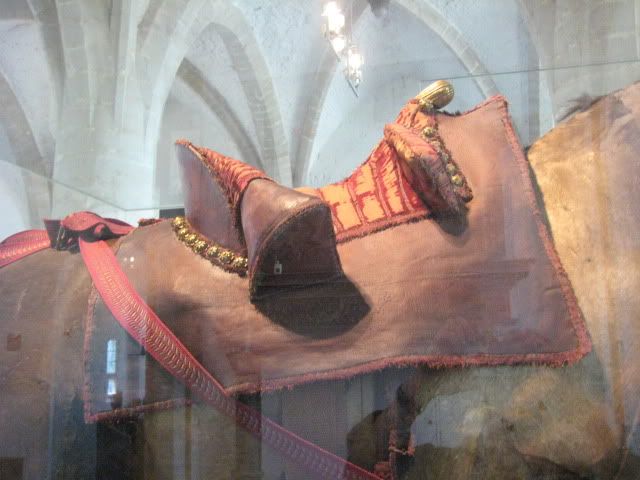 Stirrup from that same saddle: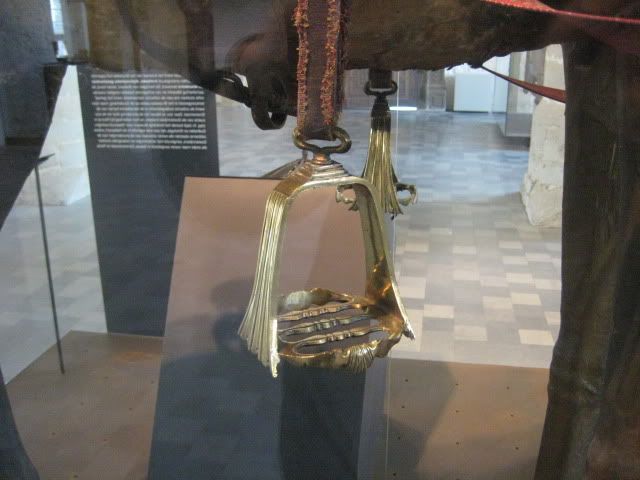 'plash