Monthly photos by Colleen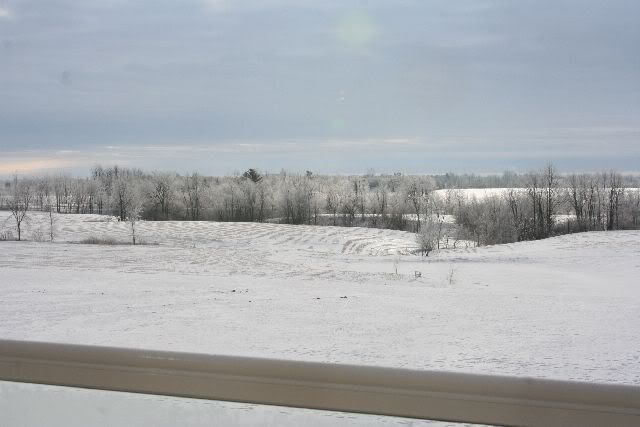 Looking from our front gallery down at the pond this frosty morning.[IMG]
That is a "cool" picture in more ways than one!
Nancy (and Tag & Rocky)
Free & easy down the trail I go......

Great view you have. I love the picture.
Very nice Colleen.

I like the rolling landscape with the beckoning gullies. I bet you will enjoy the pond view come spring and am looking forward to the seasonal changes.
Hook(ed)......on Horses

"The best things in life are nearest: Breath in your nostrils, light in your eyes, flowers at your feet, duties at your hand, the path of right just before you. Then do not grasp at the stars, but do life's plain, common work as it comes, certain that daily duties and daily bread are the sweetest things in life. " Author: Robert Louis Stevenson

Very nice picture! It'll be interesting to watch the changes.
Karen ~ Trails  
  &
Joe Paint Gelding
Paoli, IN
"My treasures do not sparkle or glitter, they shine in the sun and neigh in the night."
~~~~~~
Very pretty view and picture. I'm looking forward to it turning green.
Collen, where in Canada?
If you can't be a good example, at least be a horrible warning.

I'm in Curran Ontario, I can't wait till its green too with horses out there.
Colleen who hopes to have a horse soon.

The air of heaven is that which blows between a horse's ears -- Arabian proverb


Users browsing this thread: 1 Guest(s)