Here's a shot over the back fence of my pond and the really old oak tree that I think is neat.
January 2
Febuary 3 (sorry so blurry, I am having camera issues....)
Febuary 6 (what a difference 3 days makes!)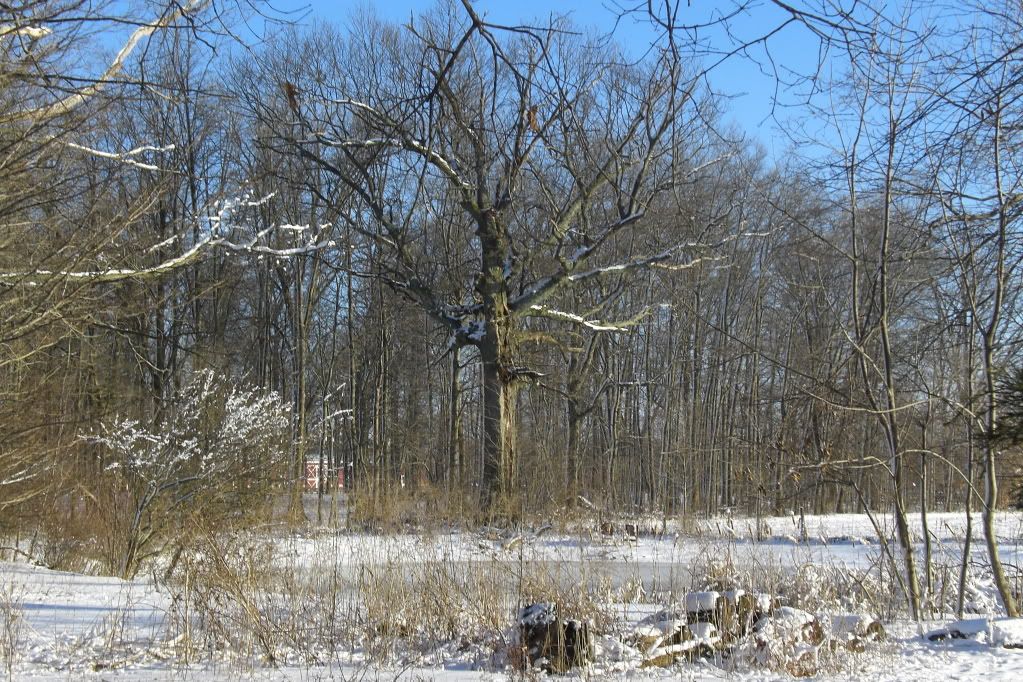 Here's an icicle that formed off my barn during Indiana's twlight zone relocation to Canada...
March 4