Update on Marley........
Marley is doing really well since her hind knee surgery last December. She goes hiking with us and can jump up onto the kitchen sofa (especially when she's wet, dirty, and smelly). She's back to her usual extremely happy, joyfull self.
Her other knee probably needs surgery, too, and we'll look at doing that this late fall, when the recovery time will be easier to manage.
Now this is what I really wanted to ask about: You may remember I posted that the day before Easter she caught and played with the "Easter bunny," resulting in his/her untimely death. Well, since then, she's caught and "played with" at least 2 others! Easter Bunny-siblings, I guess. There aren't any marks on them; I think she thinks they're toys, and that heck, they break really easily. She doesn't eat them or anything, just puts them in the yard and goes on about her happy business.
Soooooooooo, 2 evenings ago, she brought me a SQUIRREL, in the same shape. Have you ever seen a dog catch a squirrel? Sigmund, the world's best trail dog-Jack Russell,
lives
to someday catch a squirrel. Besides taking care of me, it's the
entire
focus of his life...spotting a squirrel, chasing a squirrel, barking at a treed squirrel for hours (I guess he thinks if he barks long enough the squirrel will just give up and jump down into his waiting jaws). I don't know if she noticed how much he wanted one, and thought, "Well shoot. I'll catch one for him. No problem."
Anyway, I guess that shows how much she's recovered, if she can catch rabbits and squirrels. Anyone else's dog do this??
(One thing that makes this funny, altho not so much for the rabbits and squirrel, is that she's still a bit chubby from the enforced inactivity. You go, Fat Girl!)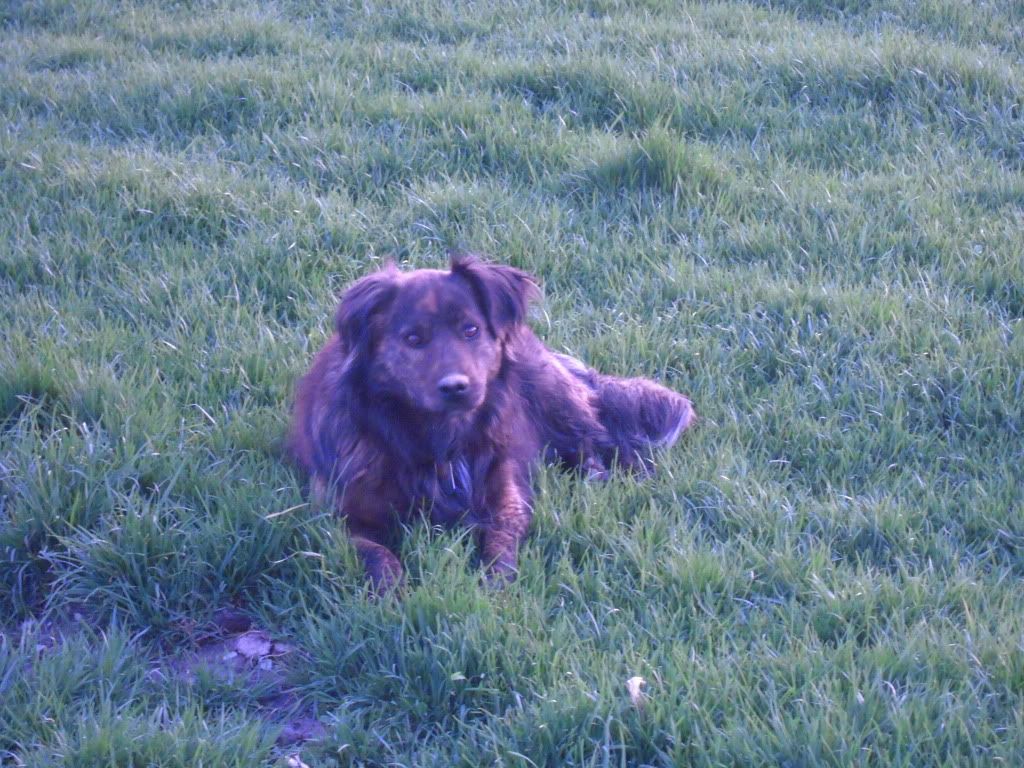 No, she's not purple. It was dusk and the light was
interesting."
If you can't be a good example, at least be a horrible warning.