Over Thanksgiving vacation I went to the Hubbard Museum of the West, formerly the Museum of the Horse. They had a handful of interesting saddles on display, so I took a few pictures for everyone to look at.
A Pony Express saddle: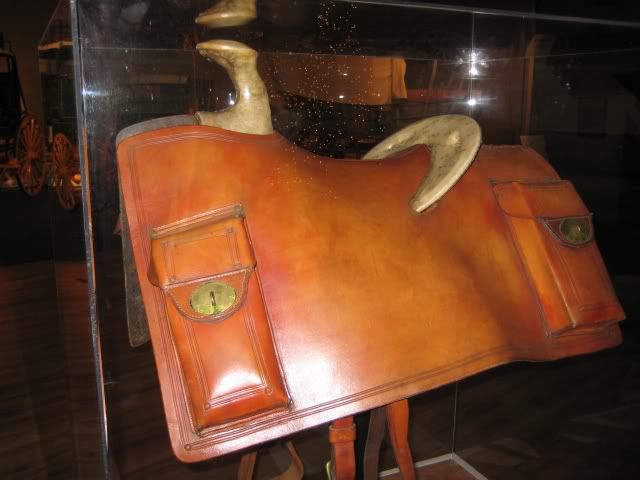 A couple of McClellan saddles: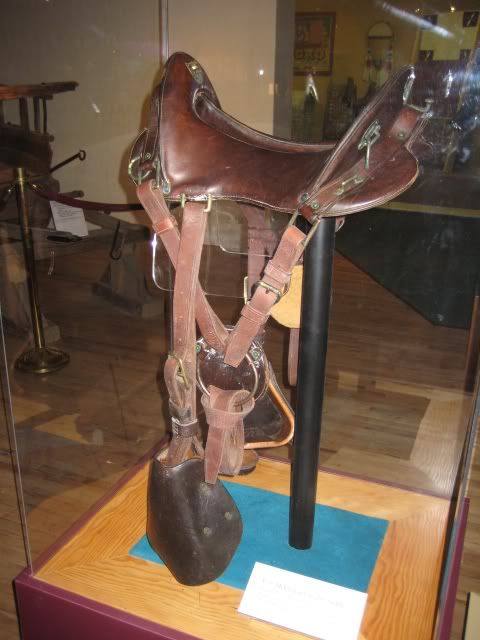 1904 model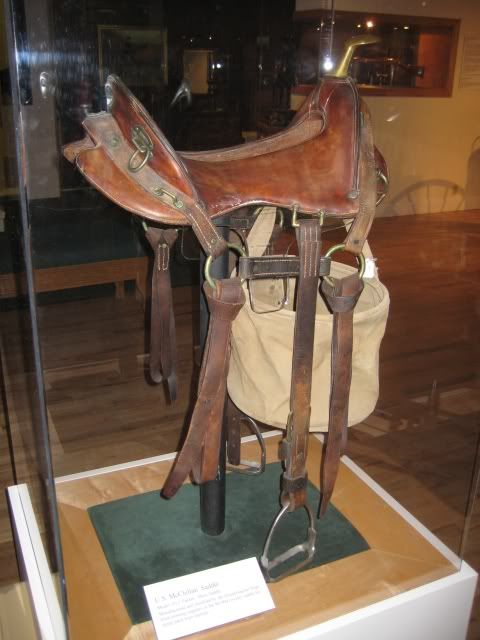 1914 packer mule model
A western saddle with a "Texas-style" horn?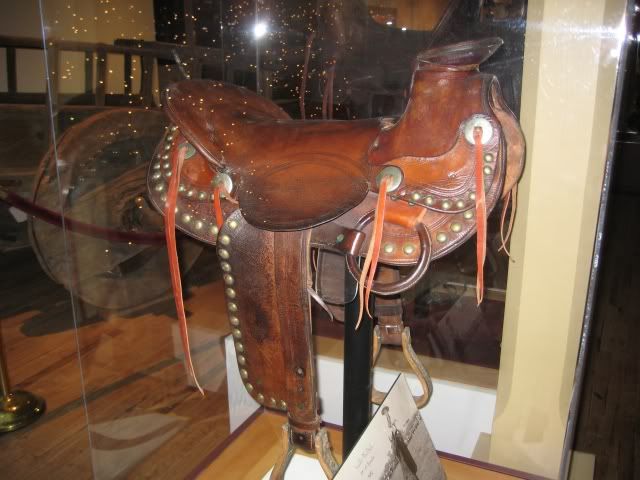 The stirrups seemed to be set WAY back on this one...
Another with a thinner, "California-style" horn, according to the note the museum had next to it; something to do with how ropers prefer to halt their cows: the Texans stopped them hard, the Californians played them more. Anyone out there who's done some roping who can confirm that?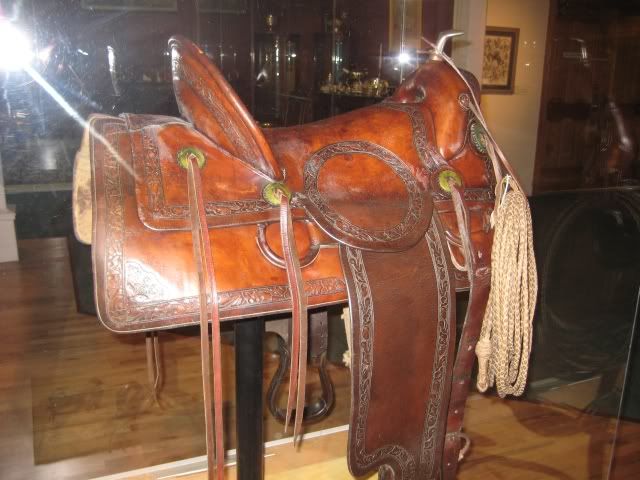 A fancy vaquero saddle: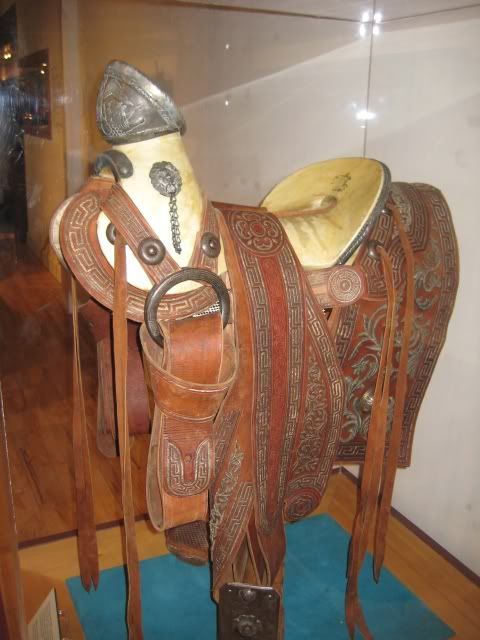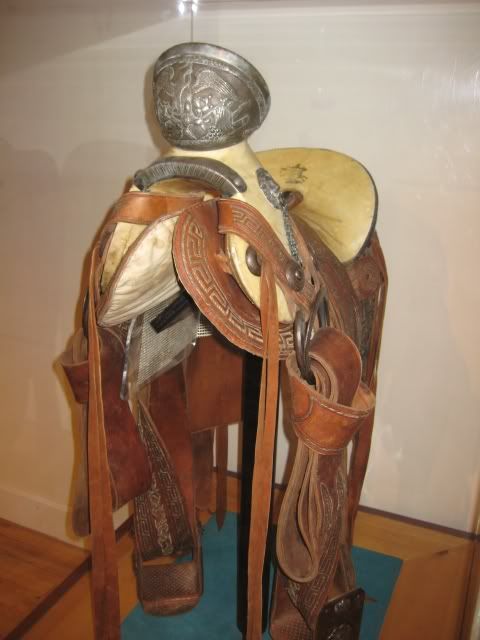 I was impressed by the very high cantle on this one, as well as the tooling: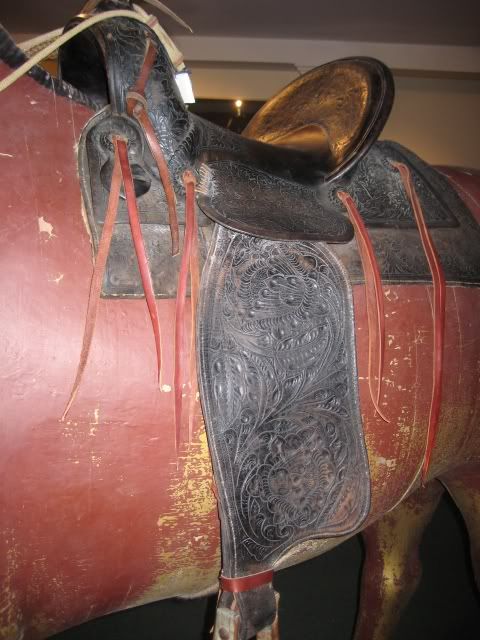 A sidesaddle: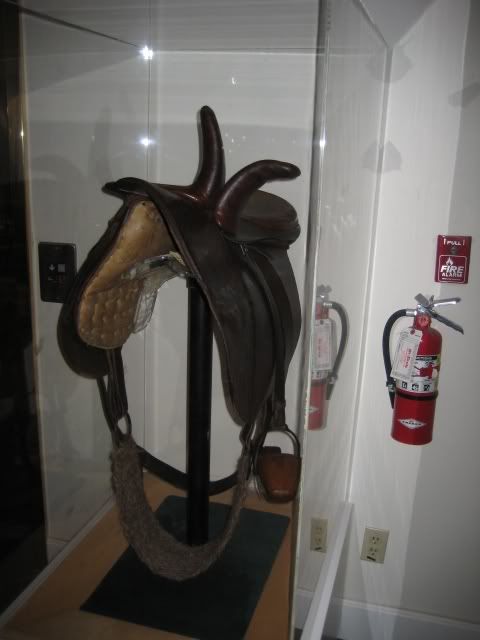 Toy horses in the kid's area: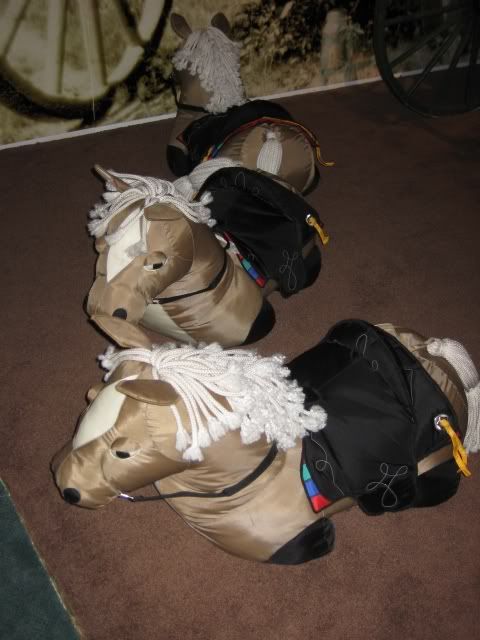 They also had a model you could try roping from: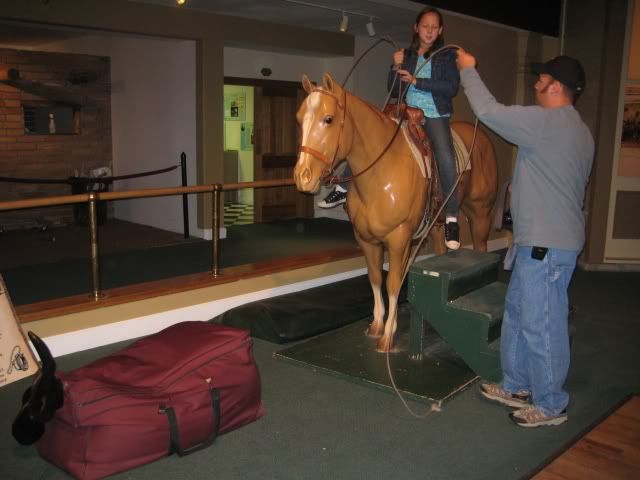 (no, don't know who the people are)
They had a large variety of carts too:
Any of you saddle-knowledgeable types have any comments? I'm sure there's more to notice about these than the general-public single-paragraph blurbs that the museum had next to each.
'plash