Just thought I'd post a few shots of Montes back to show the kind of conformation that lots of arabs seem to have. The little dip behind his withers make saddle fitting a nightmare. They all seemed to bridge on him. I finally solved the problem for both of us by going treeless. It has made him a happy camper, and so many of the negatives in his behavior disappeared. I cringe now when I think of how uncomfortable he must have been.
Heres a shot from the front to back.
Heres one from the side that really shows that little dip.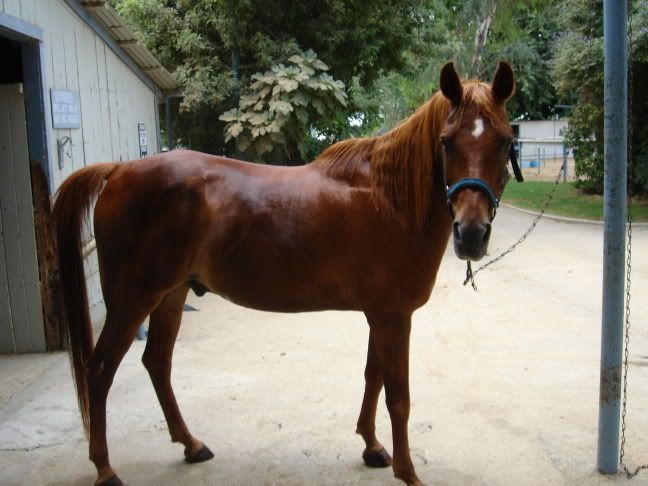 I'm not trying to sell treeless to anyone, but for some of us it became a desperation kind of thing. It is another option out there that is available for us riders who seem to be on the endless saddle hunt!
Cindy