Came home around 1pm, multiple fires, just everywhere around me....but each one is about 6 miles away. LEGOLAND evacuated...poor folks vacationing, what a bummer.
I have never seen so many fires at once. They don't know or aren't saying how they started. Pretty suspicious in my book. Just seems too many to be a coincidence even with this weather.[}

]
Fires north of me at Pendleton, Fallbrook, Bonsall, east of me Escondido, North east (and close) San Marcos (in pics below), Carlsbad to the northwest.....now breaking out again where they were yesterday and in the East county.
It is 100 out today and gusty winds still, but better than this AM.
Sitting, waiting and taking pics, will decide before dark if need to go or not.
Photo north, by Cal State San Marcos about an hour ago:
Fire around LEGOLAND to the northwest around noon: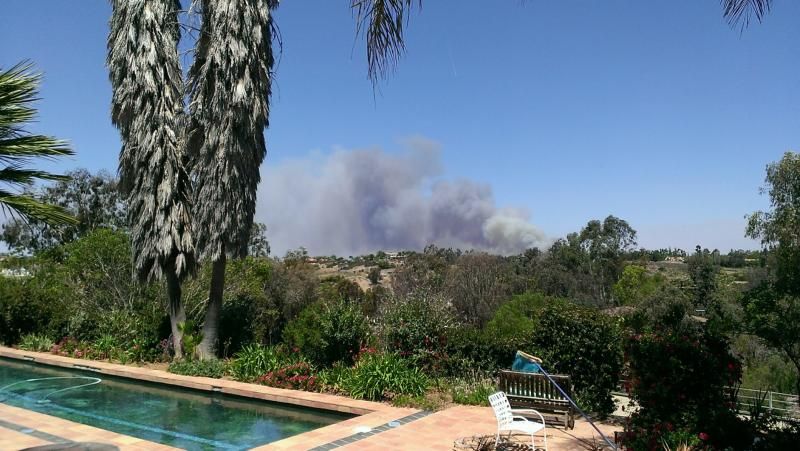 Bottom of my road around 1pm looking west: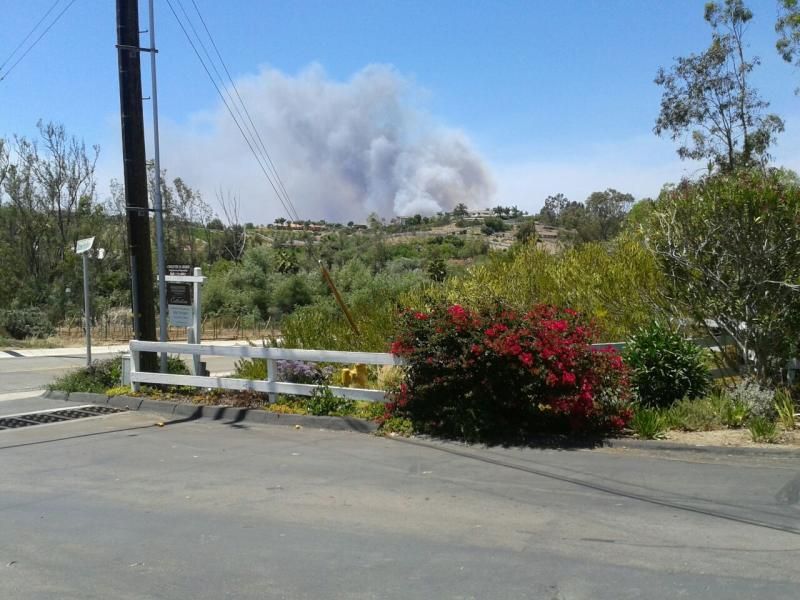 the horses can't figure out why I won't let them out!!! They seem to know something is up, can hear the ones up the road caling here and there.
Fire captain just came up the road, gonna check it out. I'll be glad when this is all over.