---
- PaintGal - 01-17-2017

We've had a lot of rain but we had a few hours of no rain today so decided to get this year's rides started!

Because of the rain, we thought we'd play it safe and just stay on the gravel trails. See...we actually were on a gravel trail...






Bo is asking Sparky if he thinks we'll really stay on a gravel trail: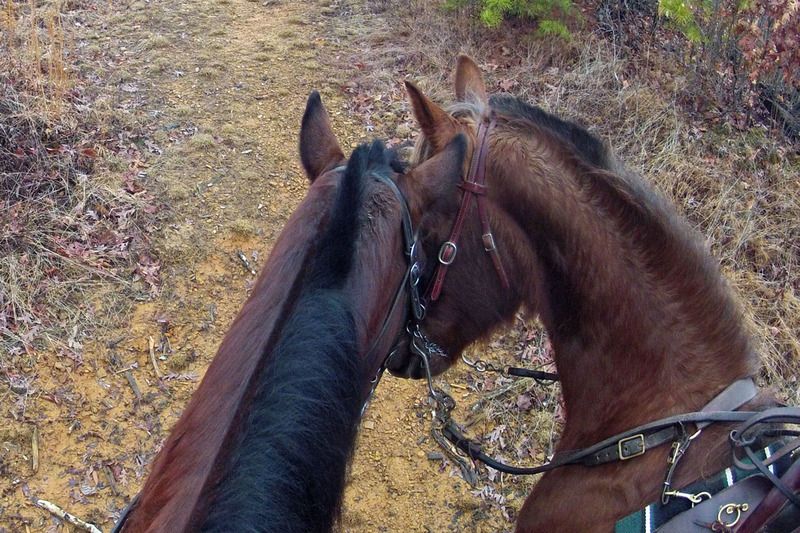 I've learned that for some reason when Susan points, we lose the trail! She has ridden this area for years and has made a lot of side trails that a few know of and ride...."so you drop down into the holler then find the trail just after you wade the creek and climb the ridge then drop off the ledge and slide to the bottom then you're below the next ridge and then you have to climb...."






And it didn't take long today to wander off the gravel: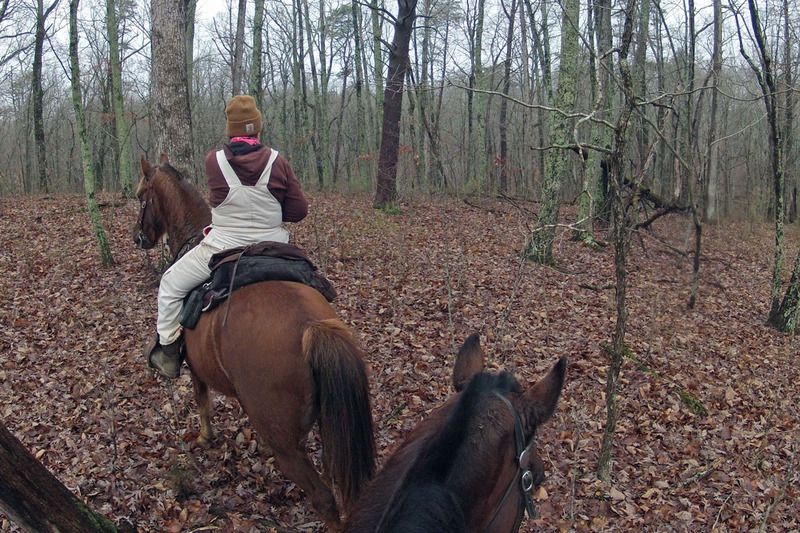 The creeks are running full!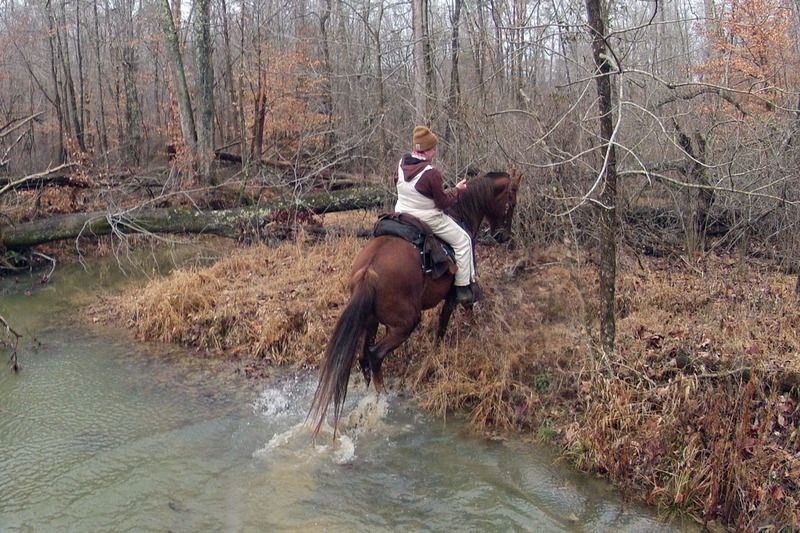 Powering up the hill:





We finally got to our destination which was the "cemetery" which is just beyond the gate. These ponies remind me of our boxers. Anytime a wrapper rattles, a nose appears!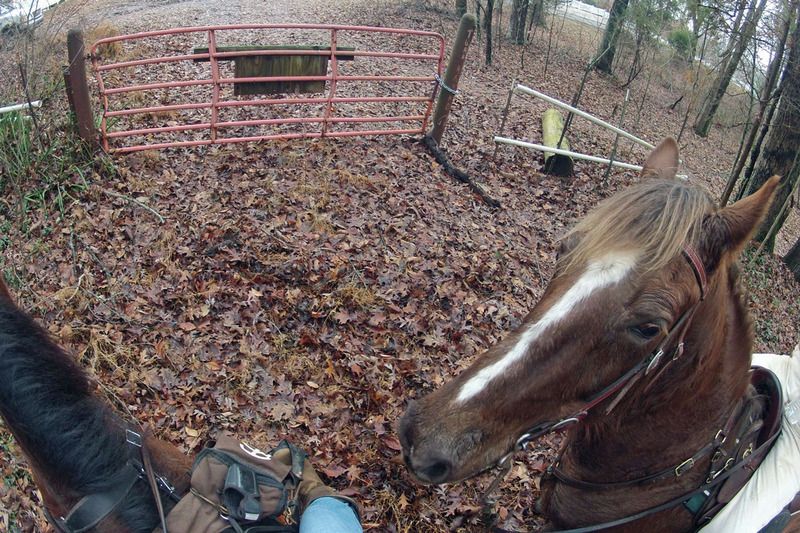 This was a real test but I'm not sure who she was testing. Me or Sparky! It was a struggle but I beat down the little voice that said "GO" so neither Sparky or Bo took off.




This is some rough country! While we don't have the elevation or size of real mountains, our little "hills" have some pretty dag gone steep grades. The drop off is real!




The barn is in sight:





It never did really rain although we hit a few drops shortly before we got back but it was damp and squishy.

Hope to ride again on Wed!

I can't be the only one riding. I hope someone else will post some pics!













---
- puddleplasher - 01-20-2017

Love your ride photo-journals! Fun, even if it looks like you had to duck a few branches along the way!

'plash


---
- EZ2SPOT - 01-25-2017

I'm not doing any riding except here at home and the occasional riding lesson when my grandson doesn't want to go! Guess I am just a fair weather rider!

EZ2SPOT


---
- kris - 02-03-2017

Great pictures! What kind of saddles do you have? I'm shopping for an endurance saddle and looking for recommendations.



---
- PaintGal - 02-03-2017

Hi Kris!

I use a Steele Plantation with English rigging. I still have a tough time admitting I'm in sort of an English saddle but lucked into a great deal on the saddle and jumped on it (or in it!).

The gal I'm riding with has a Tucker that I think is an Endurance Trail. It's heavy though since she has western fenders and tapederos.






---