---
- Sara - 01-07-2010

Hi everyone!

Looks like my nephew got interested in riding a horse!


(Belka is terrified

))

But my 15" saddle is definitely too big for him

But I can't even imagine what saddle size he might need? He is 6 years old and weights 60 pound (not sure about his height).

Also thinking about getting him kids' stirrups - but not sure if this is a really good alternative to a small saddle? Looks like they hang way too close to the horn? And then, the seat would be too big anyway?

How do you ride your kids?

---
- Hook - 01-07-2010

I love the happy grin.

Most small kids would ride in a 12 inch saddle. Our 9 year old Step Granddaughter fits quite well in Mrs Hook's 14 inch Dakota.

Here she is with the Dakota on Flyer.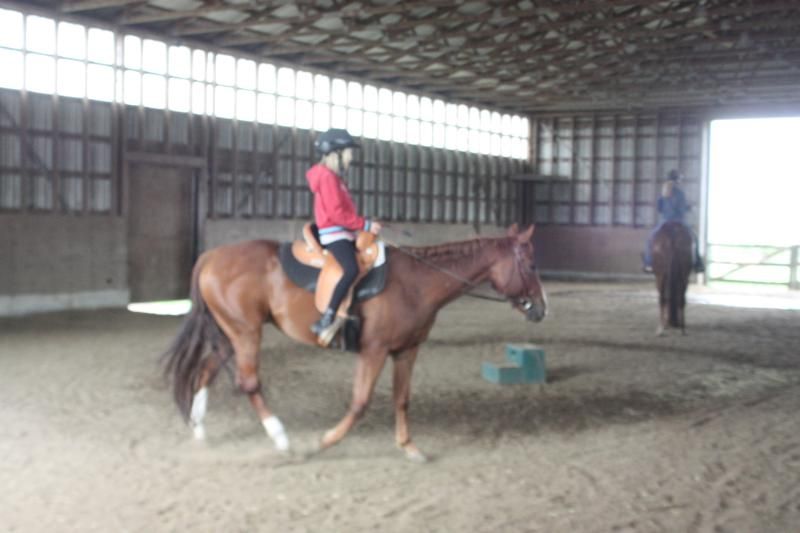 Check out the youth saddles here.

http://store.yahoo.com/thesaddleshop/ponysaddles.html



---