In the hopes of keeping DE alive, I'm posting MORE TRAIL PICS!!
These are from yesterday's ride in southern Indiana. The trails were mostly dry and it was a beautiful day. We didn't stray far from the trails today since all but one area had been cleared of fallen trees. That one is going to take more than a chain saw though. It's about 20' wide with several trees stacked on top of each other. It might be a permanent detour around that.
We had a guest ride with us. This gal lived in the area several years ago and had horses but moved to FL and has been horseless since. She was amazed at the changes in the trails since she left. There's been a couple of tornadoes which cleared some areas. Other areas that were open have grown up with scrub trees and brush. Trails relocated... It was interesting to listen to her comments.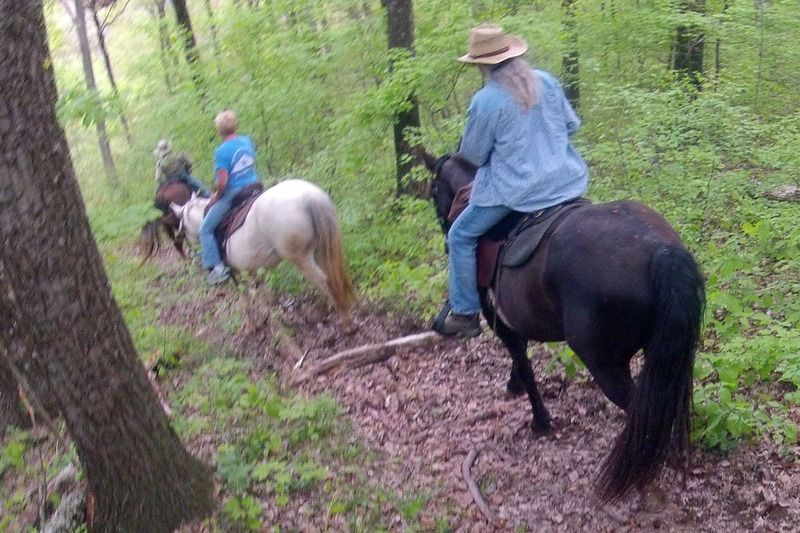 Watering hole: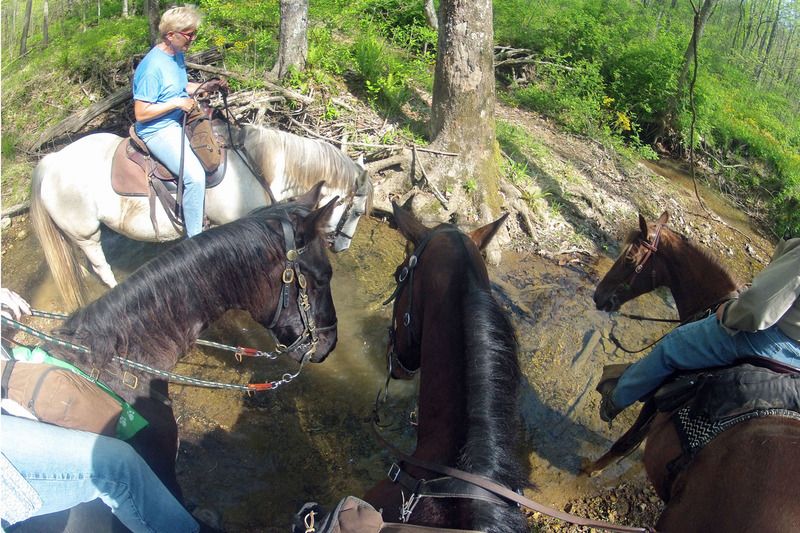 Told ya it was a gorgeous day!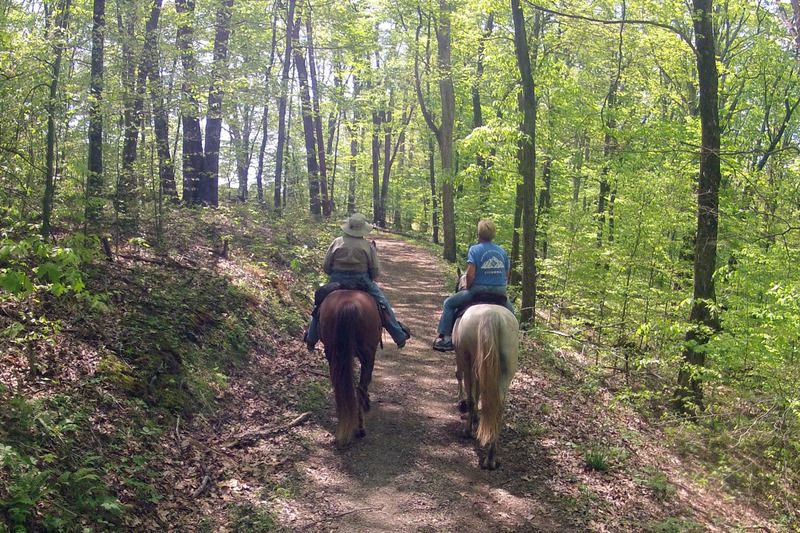 And a somewhat fuzzy pic of yours truly cheesing it up for the cam!