Looks like no one else is riding. [cornfused
Here are a few pics from the Feb 1st ride. More horse butts and dead trees.
We took a seldom used trail and we were off trail more than on because of the downed trees. Lots of weaving between trees, stepping over trees and between limbs across the trail. No wonder it's not used much!
Wanda and Willy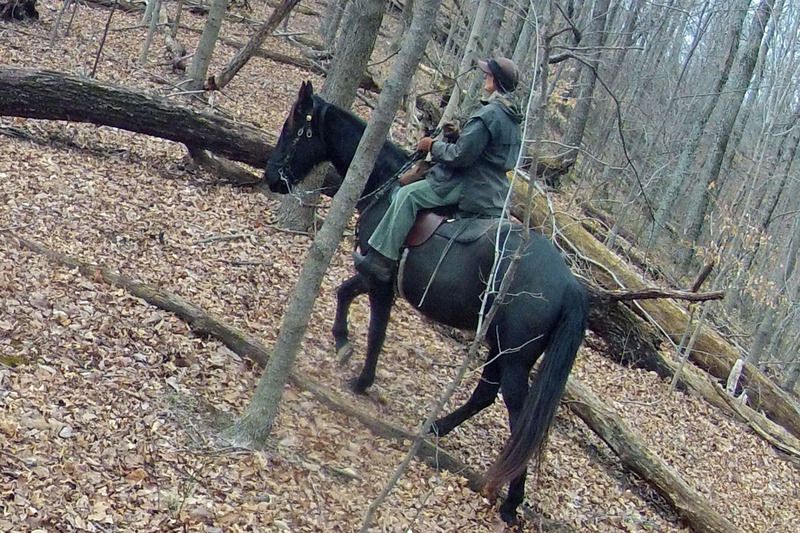 Suan and Sparky cleared that tree. Bo & I are next!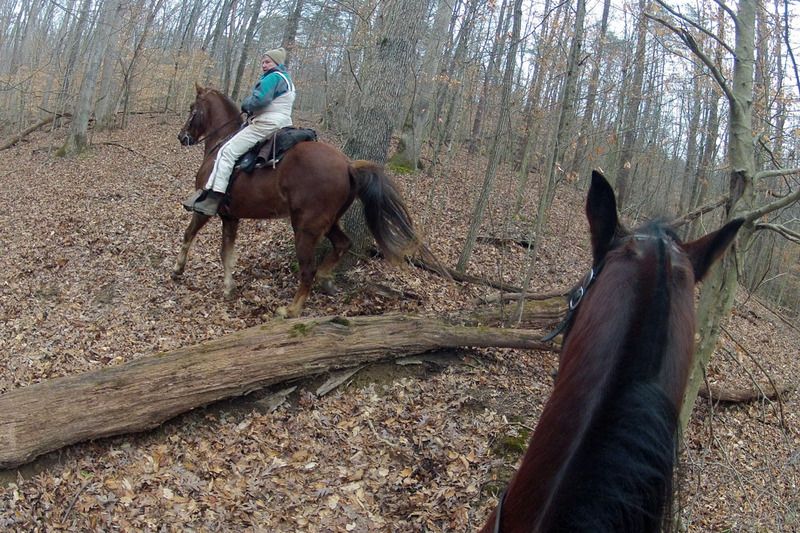 This is typical... step over and between and do it again!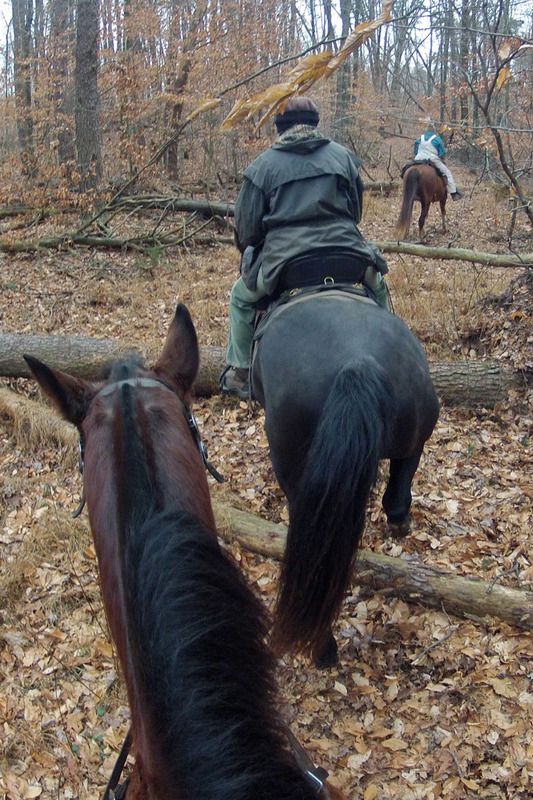 The creek came in handy!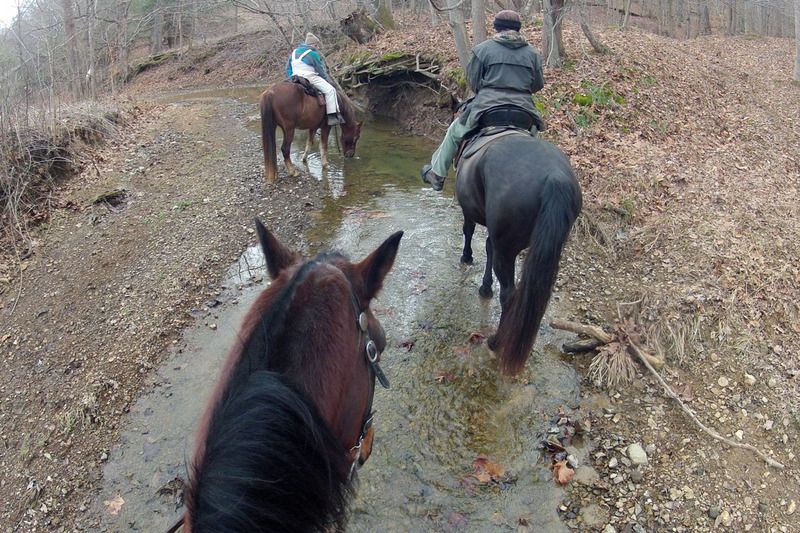 There are lots of hills in this area. You're either going up or going down. Were going up now!