I have seen a lot of places where they divide pastures etc with electric fence, just t posts and one wire. Some place here thats all they have. I also saw what look like white board fence, posts with three or two boards running across but the boards running across are not really boards but rolls of fake board? Will horses jump? how high should a fence be? wood, wire, electric, any preferences? We plan on fences in the whole property except for the bush. One side is fenced by a farmers fence and corn field the other side the trans Canada trail, third side bush and along the dirt road nothing, we are planning on fencing that somehow.
Here are some pictures of the property.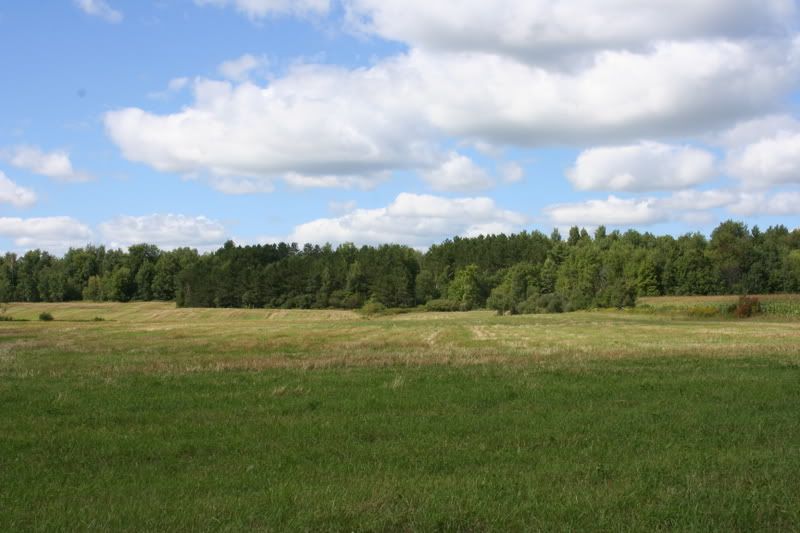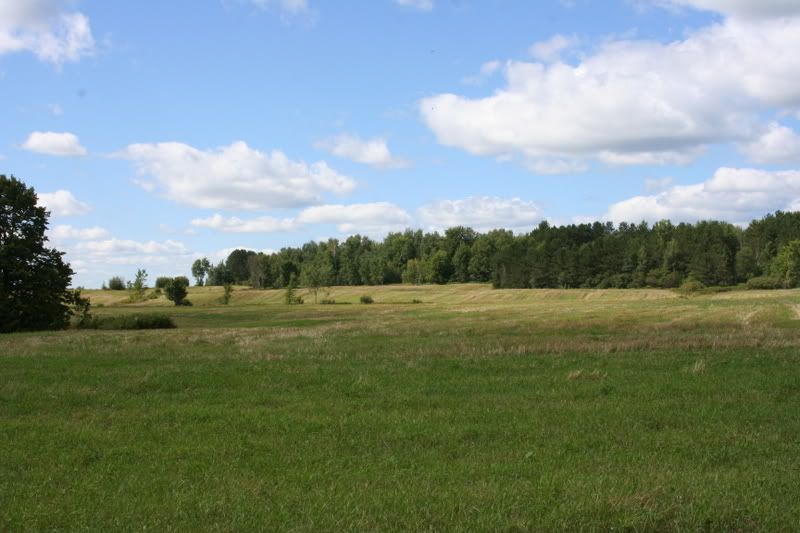 Where you see the tree line way in the distance is where we want to build our home and barn.