Ok this is our daughters show mare. She is registered Paint, Pinto and Palomino. She is 10 years old, 15.2 ish(I have never measured her although I want a measure stick) She has points in the Pinto circuit in halter and western pleasure. My daughter showed her last year walk trot, pleasure horsemanship, halter and showmanship.
This is her pedigree:http://www.allbreedpedigree.com/hh+mizinformed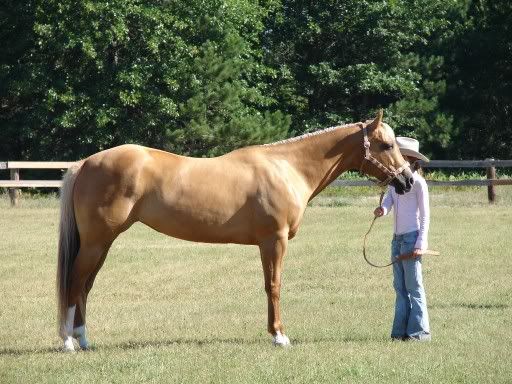 I think I am going to breed her this spring to our stud Clarktowns Mr Doc
So what do ya think??