Here's a picture of the new horse! His name is Jae Bar Mif aka "Radar" due to his oversize ears! Is that a conformation fault??!![

] Anyway, here's my assessment of his conformation, any comments are appreciated and will be taken cheerfully!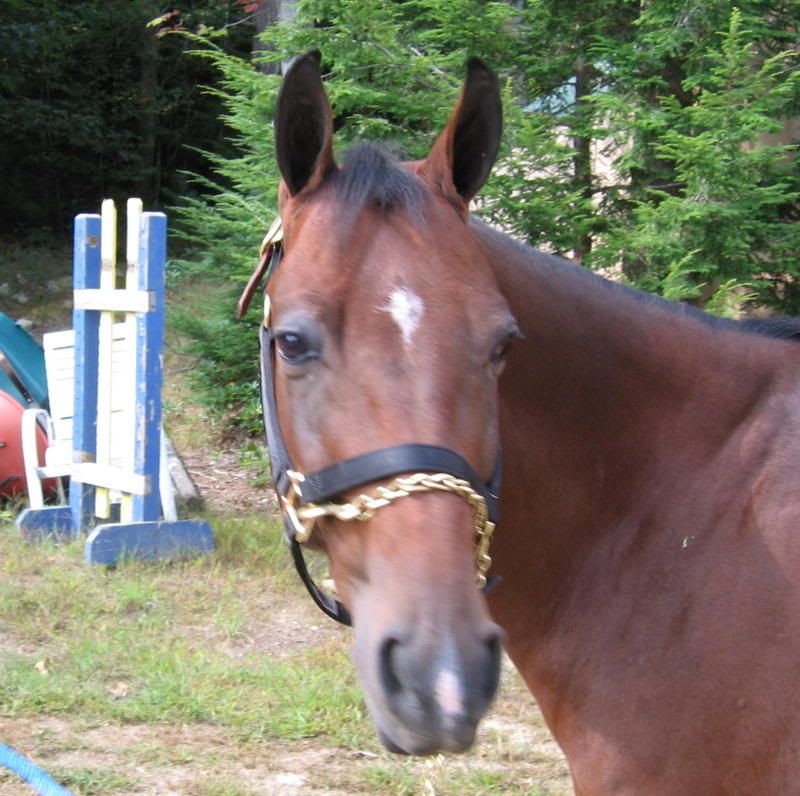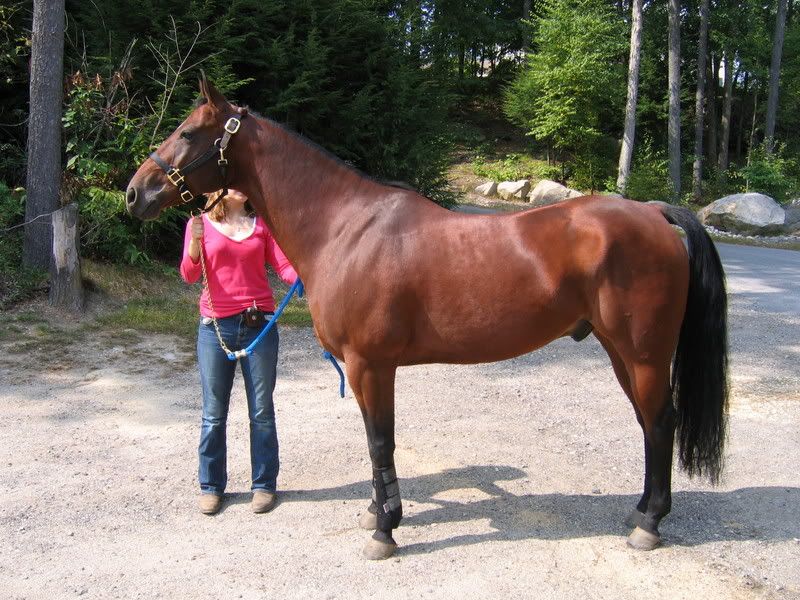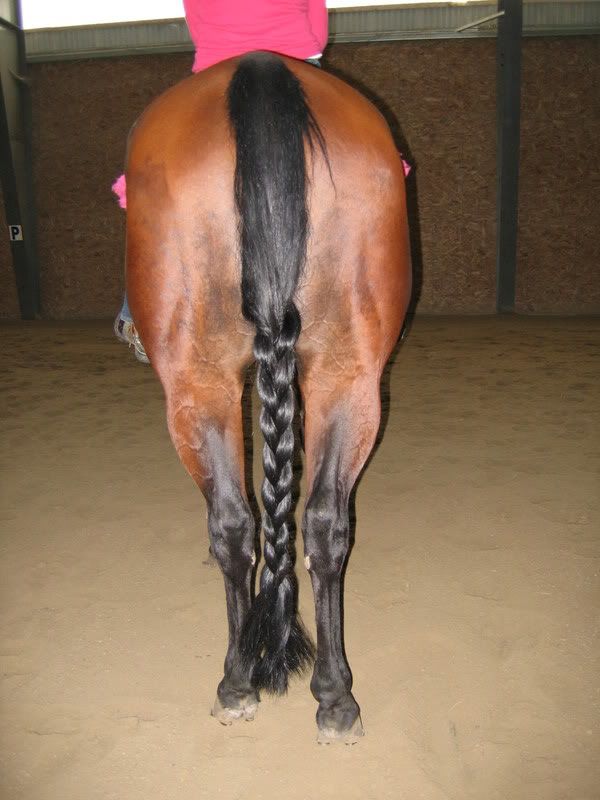 My comments:
BALANCE
Good condition, less muscling in the hindquarters than expected for a horse in prime condition. Overall pleasing but long backed.
TOP LINE
Top line is level, seems to me that back should be straighter. Wither is high enough to allow good collection. Long back... which is kinda funny because this horse can do some awesome sliding stops and that would seem difficult with a long back. I was taught that the back from withers to point of croup should be no more than 1/3 the overall length of the horse and he clearly meets that criteria.!!
BOTTOM LINE
Don't see any problems here..
HEAD
Eyes slightly small (but kind!)and he has a slight roman nose. Nostrils large and well formed. Probably thicker at the throatlatch than desired but he is a quarter horse after all!
NECK
No problems here that I can see....
FRONT
I think the angles are fine and fairly well matched (slightly steeper in the front?)
Front leg placed well forward under the shoulder. Cannon bone is vertical. Pastern angle okay. He has a long arm bone (see how far his chest sticks out in front?) which will give him a greater stride length and good lateral movement... good for spinning..... (and is probably inherited from his mom being of cutter lineage).
BACK
Withers are well defined. I tend to like to see less of a dip in the back but I think this is okay. I think this is referred to as the depth of the back and basically the lowest point of his back measured down to his abdomen should be equal to the depth of the front of his chest measured at the girth line. His isn't equal but I don't think it's as much as a conformational fault as a lack of abdominal muscles. What do you think?
I think that the rear legs are possibly his worst area, he definitely is cow hocked. Cannon bone is straight but his hock is too far forward. Feet are a little small too heel contracted) but some corrective shoeing will help. I also think he is post legged (straight behind) with a fairly vertical tibia. He'd probably make a better hunter than a reiner but we will make sure that we give him joint supplements and adequan during the show season to minimize joint damage.
Whew! seems like a lot of faults![

][

]