We let the kids decide if they wanted to make this trade. The lady that runs the stable where they ride made the offer.
Some of you might remember that we bought this POA a couple of years ago for Matt but he wasn't quite strong enough to get her moving so Morgan began riding her in some western pleasure classes. Now they don't do western pleasure so Whisper wasn't getting rode like she should, plus she stumbled and fell with Morgan running the barrels one day. Morgan has been a little shy about getting back on her since then.
Whisper/POA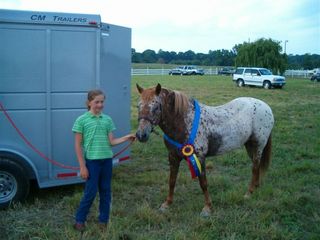 This is the pony they traded for. 3~4 yr old 13.1~2 QH(Maybe I should have said QPony[8][baghead]) Mare, Pepper is her barn name. I have not seen them but she is supposed to have papers. Reining horse background[confused2 was mentioned.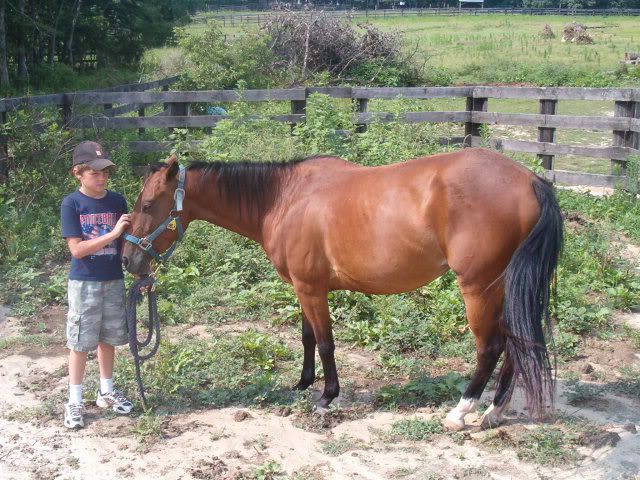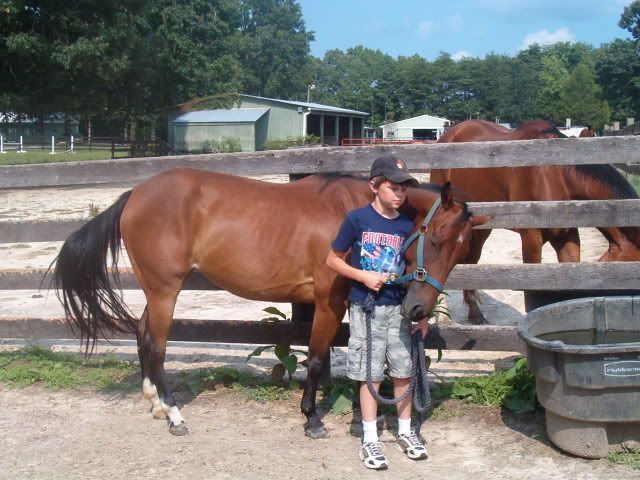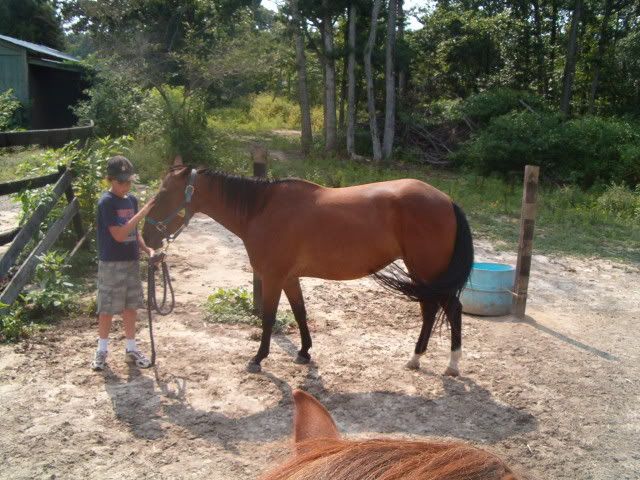 This is the pony that threw(spooked by a puppy) Matt when he broke his arm. Its also the first one he put a saddle on and rode after the cast came off.[
]
Been told by more than one person at the stable that they have a special trust for each other.[

]
Will post some names from pedigree when we get the papers.
Feel free to let us know what ya think.[

]