I was just wondering what people thought of my little mare. She's 4 yrs old and about 14.3 possibly 15.0hh now. Her father was a paint/pinto and her mother was a arab/pinto. She, however, came out solid with a star and a little tiny snip. I was wondering if everyone would take a look and let me know what they think of her? I may breed her in the distant future if she turns out to be a really good riding mare and if her personality seems nice. I've only had her for about 3 months. She seems very marish and bossy towards other horses, but sweet with humans. She just needs to learn a little more respect. Anyway, let me know what you think. I am looking for conformation critiques and general observations. Please be honest! Thanks.
Keep in mind these photos are about 2 months and about 70-100 lbs ago for her. She came with a really skinny neck and no muscling at all. I pull her on a higher fat feed (we chucked the high protein sweet feed she was on) and she's had long days out running around with my gelding. She seems so much more happy and loves her new home.
Anyway...have a look!
Front side: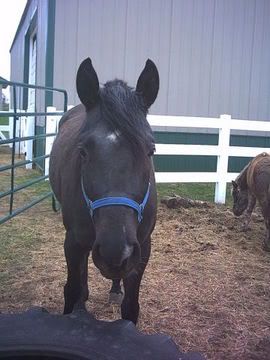 Back side: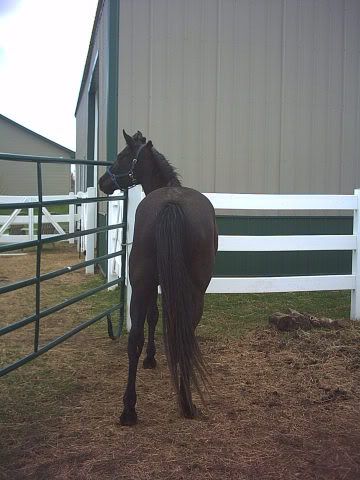 Left side: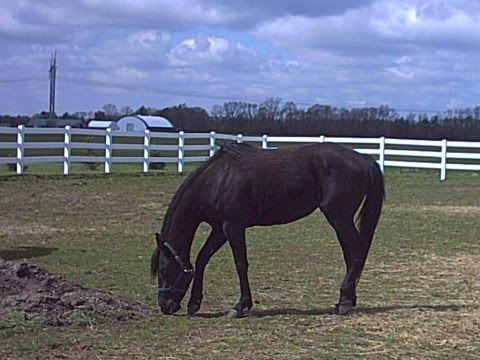 Right side: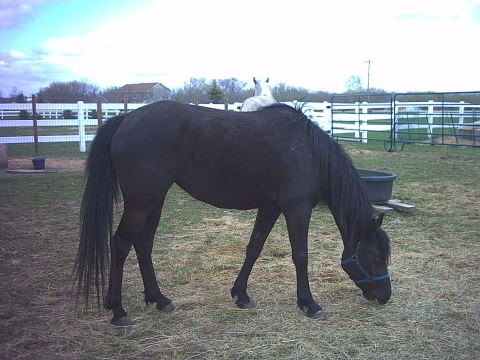 Under saddle w/rider:
Under saddle w/out rider-1 yr ago: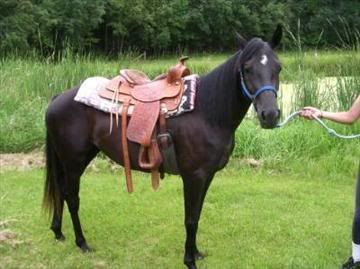 And for your viewing pleasure...a short movie:
http://s8.photobucket.com/albums/a41/Jes...CT0292.flv