Hello from New Zealand.
I would like to show you my 14yr old gelding, "Scottie". He is 15.1hh and his sire was Scottish Prince, Chestnut blanket, born 1980, imp from America in 1982. Dam, Develin Royal Miss, NZ, Black blanket born 1977. Scottish Prince's sire was Prince Plaudit o/o Red Plaudit and Princess Rita.
I am very proud of my boy as he is a brilliant allrounder and is just sooooooo laid back and is a kind and lovely ride. We compete in CTR, Western and just pleasure riding. He is also a family horse with my two girls (age 6 and 3)confidently riding him.
He is a tad overweight as I have had a very bad back and been laid off for a month so he has been turned out. Please everybody, don't try to push your horse trailer by yourself, use your tow vechicle!!!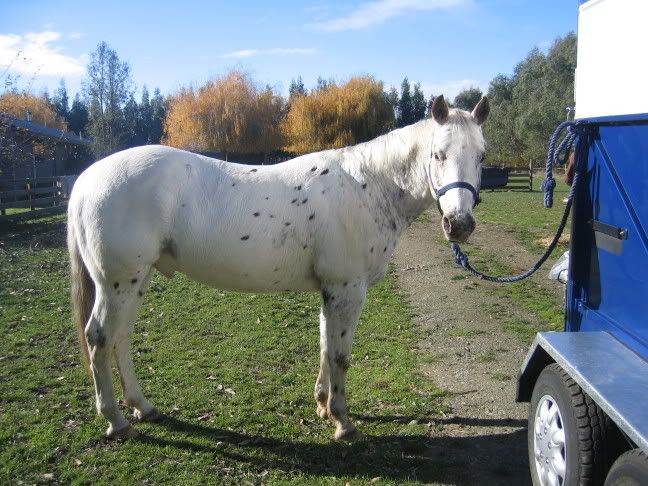 He has just had a bath before being clipped for winter. He has just had a belly and lower neck clip so not too drastic.
Cheers everyone, look forward to your comments.
Kiwi Girl.