Well...these are not the best pictures in the world of him, but eh. -Shrugs-
I took this pic of Joker last Saturday. He's at the trainers and should be home next week. Any comments?
In this one, Joker is giving th trainer's dogs an evil look. [
]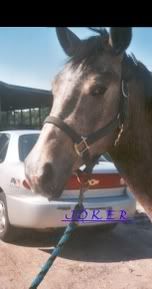 And finally, Joker goofin' off for the camera.